When you're a business owner, nothing comes closer to customer satisfaction. As the internet has vastly expanded and made spaces for online business, then why do we restrict to customers in our region or country? Why don't we spread all over the globe?
But the biggest obstacle to expanding a business on the internet is language. When you're obsessed with customer success like we are, providing multilingual experiences becomes a significant focus because we have customers worldwide.
To overcome all these barriers here, we are introducing ThriveDesk's new multilingual support and making sure our product and website can handle more and more languages. 
Importance of speaking your customers' language in customer service
According to studies, 70% of customers are more loyal to businesses that provide customer service in their native tongue. Another report stated that 29% of companies had lost customers because they lacked multilingual help.
Despite being the most widely used language online, just 25% of all internet users utilize English. Not to mention, 22% of Americans do not speak English at home.
Any business that wants to expand internationally and ensure it is capturing a sizable market share of its target clients must start planning to provide customer service in their native languages.
Customers who do not believe that simple complaints and inquiries regarding your product or service can be addressed due to a language barrier are more likely to go elsewhere. Here multilingual customer support can better attain higher levels of client satisfaction.
Focusing on language lets you break down barriers between your company and its customers and reach a bigger audience, allowing you to have meaningful conversations with clients regardless of how they refer to your products. 
If there is a language barrier, it could be the difference between success and failure.
Major benefits of multilingual customer support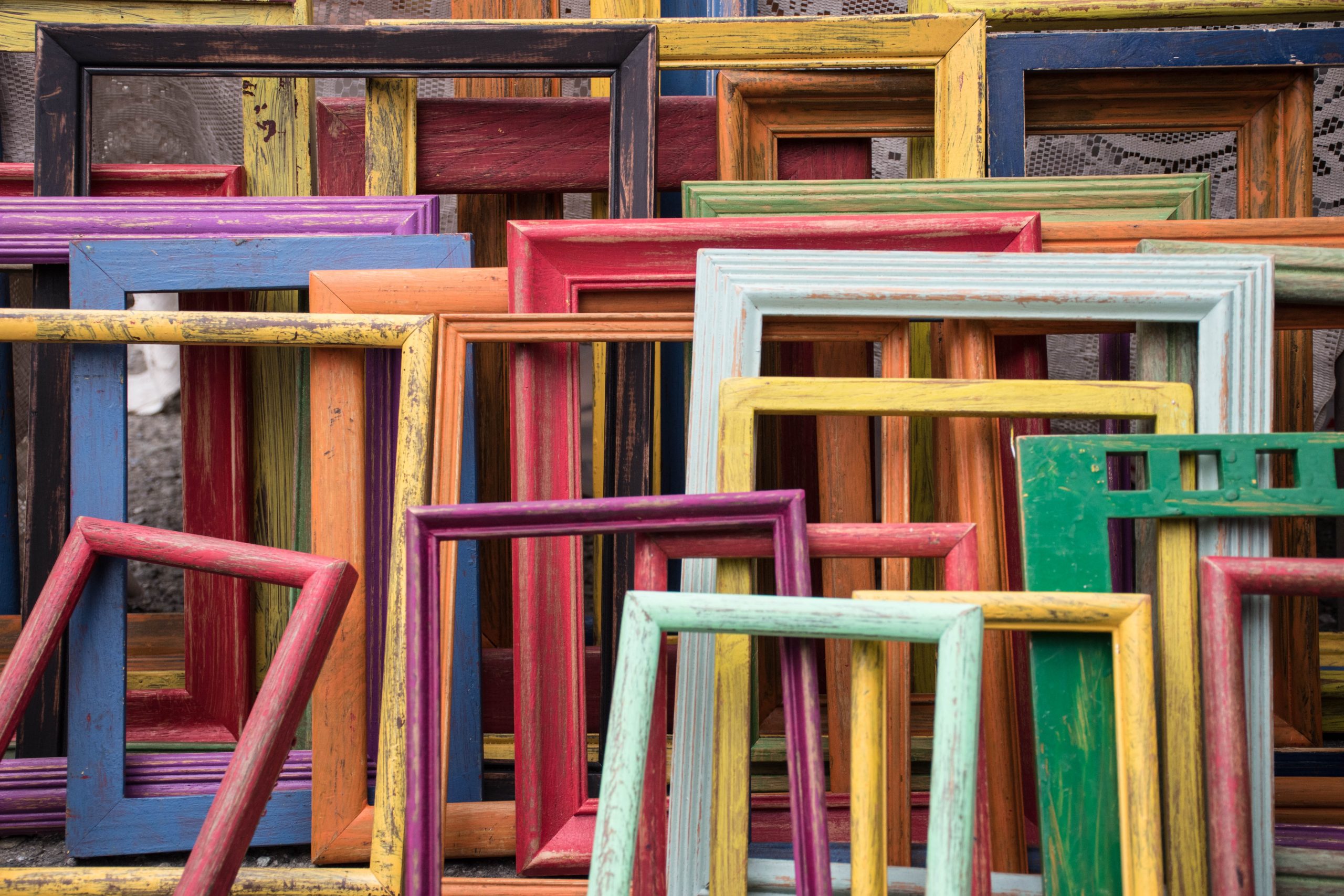 The customer service experience is greatly improved when consumers interact with a representative in their local language. Positive interactions with customers can be amplified by providing support in their preferred language, which can help you gain credibility with the target audience.
We know our customers which leads us to learn more. With continuous surveys, here are some of our key findings about the benefits of multilingual customer support can get you, 
Sales will go up  
Around 75% of consumers are more likely to buy from a company if its website and product details are available in their language. The same is true for not providing customer assistance in the native language of your customers. 
According to another survey, 74% of consumers are more inclined to buy from the same brand again if the after-sales support is provided in their native language. Also, 29% of businesses say they've lost customers because they don't offer multilingual support.
If you want to grow your business, you must increase sales— offering support in multiple languages is a key to doing so. Strong sales and a robust customer base are crucial to market success.
Gain access to a larger market
Approximately 90% of buyers do not even consider purchasing from an English website if they do not speak or understand English.
So, how do you tap cross-border markets and stimulate worldwide interest in your products or services? It should come as no surprise that you must communicate in their language.
And you'll see that it's completely worthwhile – studies have shown that companies offering multilingual customer service and language interpretation options receive favorable feedback from 70% of customers.
Increase brand loyalty and consumer trust
Communicating with someone in their native language fosters trust, which is vital at all phases of the purchasing cycle, including customer service.
When you provide multilingual customer support, you enhance brand loyalty because clients feel that someone will understand them and their needs. They're also willing to wait longer for your response— 58% would be willing to wait longer if customer service was provided in their native language.
Additionally, you shouldn't concentrate on a single sale to a consumer if you intend to be in business for the long run. Customers who know they will have an excellent experience in their native language are more inclined to return – again and again.
You can avoid misunderstandings
We usually contact customer service when we have an issue. Either the product or service is not performing as desired, or we cannot get the desired outcome. In both situations, we face uncertainty.
When things don't go our way, it's pretty easy to get upset in such frame of mind, and that's when misunderstandings, angry emails, and yelling on the phone usually occur. To avoid this, it is preferable to connect with clients in their native language because:
They have more freedom to express themselves.
Important information won't be lost in translation.
You can ease their fears of speaking another language.
You will gain a competitive advantage
The choice to buy is not always reasonable. Some buyers will choose a more expensive option—some will even pay top dollar—if it means receiving great service. Such outstanding customer service involves individualized assistance in their preferred language. 35% of end-users would even be willing to switch to one that offers support in their native language.
Providing multilingual service can also help your company stand out in crowded markets. It puts you in a position to draw in particular market segments, which you can better service because your team can communicate with them on an emotional level.
ThriveDesk Multilingual Support
So, what does ThriveDesk bring?
ThriveDesk multilingual support comes with a completely new translation of our website in four different languages: French, Spanish, German, and Portuguese.
We surveyed several multilingual SaaS websites and our own translated pages from a linguistic perspective. We've made the greatest possible translations of our site, portraying our ideals and merchandise in a kind and personable way.
Technically it is so simple but quite impactful at the same time. All you have to log in and change the language from the language setting option or we auto-detect the language and switch it for you.
Here is the process,
Log in to your account
Click on the setting option in the bottom left corner
Click on the Language option and select your preferred language
You are done!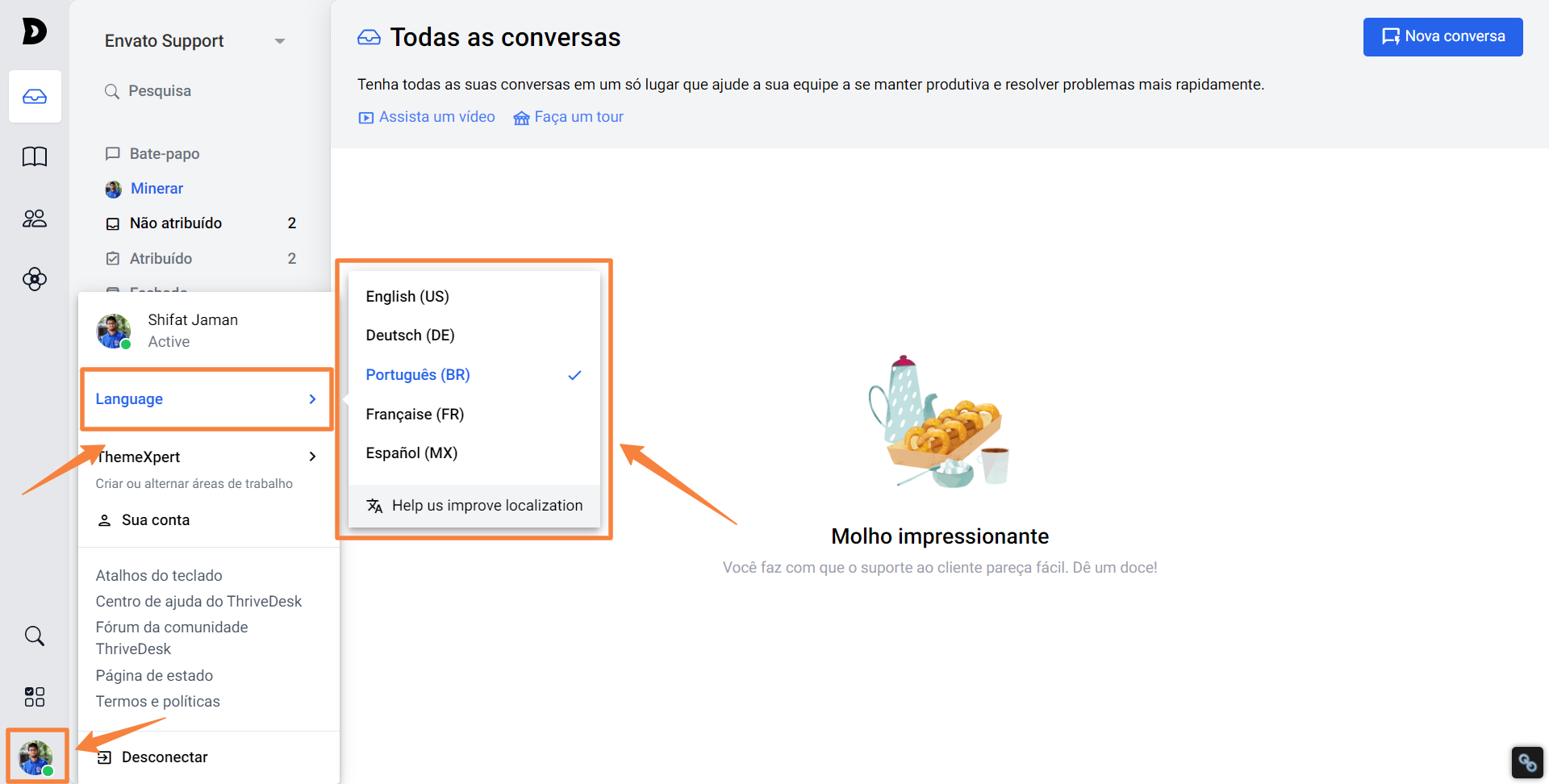 Future multilingual plans
Aside from the website, we're also working on wholly translated versions of our onboarding experience, including training videos, knowledge base articles, and customer support in all four languages of our product.
Tips to providing excellent multilingual support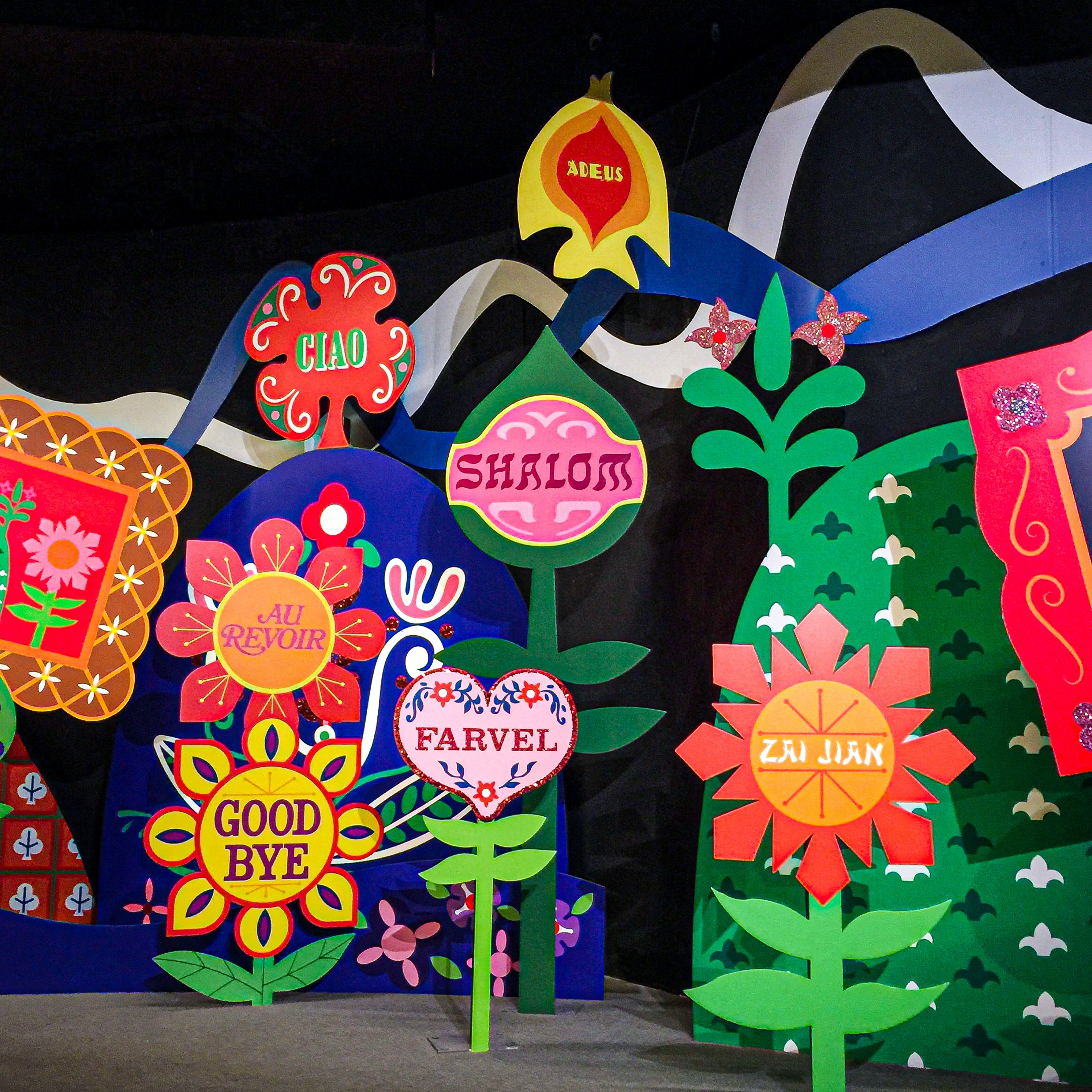 We believe the optimal multilingual strategy combines the best of human and automated help. Here are three tried-and-true methods for initiating the implementation of a fantastic multilingual support experience:
Empower your support team with translation tools
As your company grows and you begin to handle a significant number of foreign language communications,  you need a translation service that can automatically translate non-English interactions on your website, mobile app, or product which are better and more efficient than Google Translate. 
Online translation tools work as an add-on to standard translation sites, allowing contact centers to instantly translate forum posts, live chats, emails, website posts, and any other type of written content.
The add-on tools provide all the general vocabulary and jargon associated with the contact center and its industry. Because they are industry-specific, the tools can be pretty precise.
This allows advisers to conduct their daily work in their first language, answer written contacts in other languages using the tools, and, most crucially, eliminate the need to recruit expert advisors or utilize other more expensive means of dealing with bilingual customers.
One disadvantage of employing this technology at a contact center is that it can only be utilized to cover some channels, such as those that require voice, such as phone calls. As a result, if businesses want to properly apply this strategy in their contact centers, they will need to engage multilingual advisers.
Use chatbots to improve resolution times
Chatbots help your customer support team by answering frequent questions and resolving minor difficulties. It also boosts consumer satisfaction because they can get help and answers 24 hours a day, seven days a week.
Chatbots can also display the appropriate message based on a customer's location or browser language. Chatbots can then diagnose their issues and route them to the proper team. Here lie the great benefits of having live chat and chatbot on your websites.
This procedure guarantees that clients are sent to the teams best suited to handle their inquiries. Furthermore, it prevents customers from being handed around and repeating their problems to each department.
Increase self-service support with an integrated, multilingual knowledge base
Developing a multilingual knowledge base and other self-service platforms ensures that your clients and prospects have access to the information they require. They don't need to wait for business hours or for your personnel to complete customer support tickets.
The benefits of customer self-service and support extend to your business too. Self-service, for one, is less expensive for your company than other live support options. Second, you may produce more leads and customers even after regular business hours because your website users can get the information they require whenever and wherever they are.
Furthermore, SEO-friendly knowledge bases can help you rank high in search results, making it easier for your target audience to find you. If you're working with SEO services for small businesses, talk about having your knowledge base SEO-optimized as well.
A collection of adequately translated articles and FAQs can also help your team answer questions. When responding to emails or chat messages from clients, they can post links to these translated articles. This procedure ensures that your customers receive prompt resolutions and consistent responses.
Wrapping Up
Both buyers and sellers benefit from multilingual customer service. It empowers and excites non-native English customers while increasing sales and strengthening brand loyalty.
As your company grows, you must work hard to keep your competitive advantage. Continue to enhance your multilingual support and exceed your client's expectations.
Language should not be an impediment to providing prompt, high-quality customer service. With the appropriate technologies, support employees can promptly assist clients worldwide – and ultimately drive more loyalty and happiness.