Let me introduce you to our most valuable assets
HUMANZZ!
Over the last 10+ years of being in the web design and development industry, we learned, without our team we have nothing but a bunch of computers, a black and white office, some desks and chairs.
No machines, no sh**t, only humans create values and a purpose to our thriving community.
What it
means to Thrive
It's not a race, it's a walk, and the one who enjoys the journey wins. No quota on winning, no 1st, 2nd or 3rd positions! Everyone's a champion.
ThriveDesk was built on this core value! Helping, not just businesses, but people with the thriving mentality in the most HumanLY manner.
The "NO"
behind ThriveDesk
People keep asking why we love saying "NO". Bcoz we love saying no to failure, no to helplessness, no to being inhuman. 
We tumbled halfway through developing ThriveDesk; now funding it straight outta our pocket for over one and half year risking a lot, but isn't risk a human factor? faith too! Right? So is saying no to giving up!
Say Hello to Some Crazy's
Parvez Akther

FOUNDER AT YOUR SERVICE

Abu Huraira

WEB ARTISAN (ENGINEER)

Rijoanul Hasan

PROBLEM SOLVER (ENGINEER)

Amir Hossain

WEB ARTISAN (DESIGNER)
What everyone think we do @ office 👇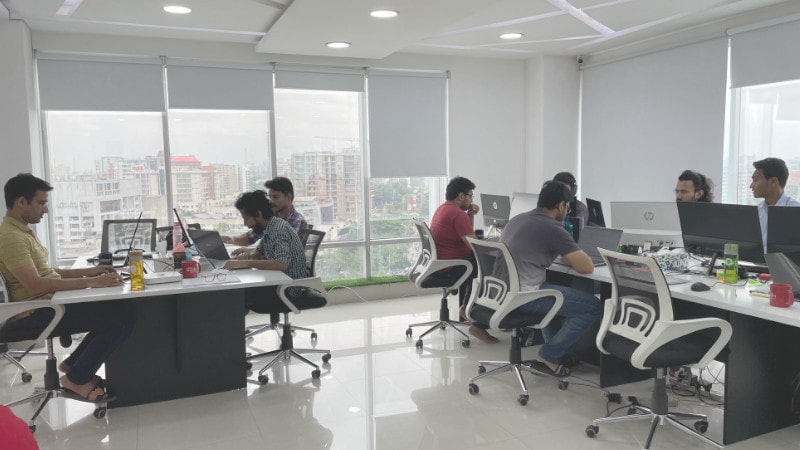 What we actually do 😉