Improve team communication and resolve queries faster
Enhance teamwork, speed up query resolution through improved communication
Get started for free
Sometimes, a customer may have a tricky question that needs input from multiple team members. With private notes, your team can share important information and ideas about the customer's question secretly, so they can work together to find the best solution.
It's like passing secret notes between team members, but all focused on helping the customer. This way, the team can communicate better, share insights, and provide faster and more accurate support to make the customer happy.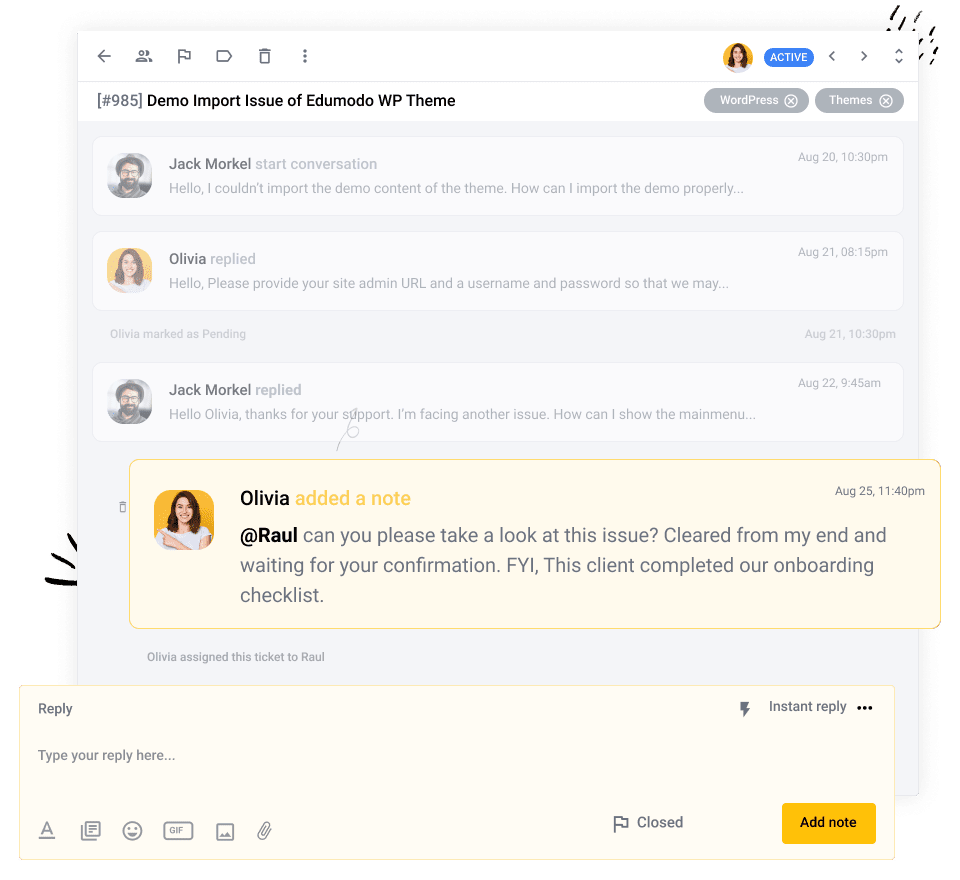 Leave note to your teammates
Switching to Private Notes during a conversation is seamless. No need to leave your screen - with just one click, you can access your notes instantly.
Mention your mates
Enhance collaboration by mentioning teammates in Private Notes with a simple "@". Clear communication and timely notifications help eliminate ambiguity and seek assistance effectively within your team.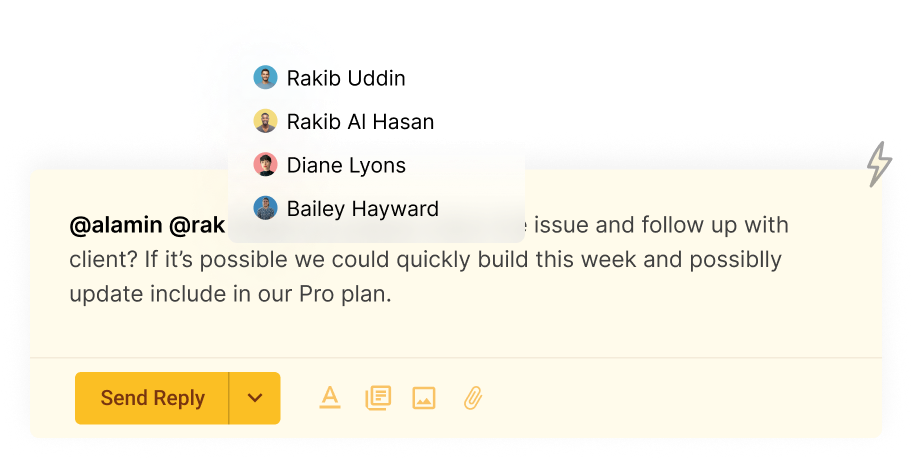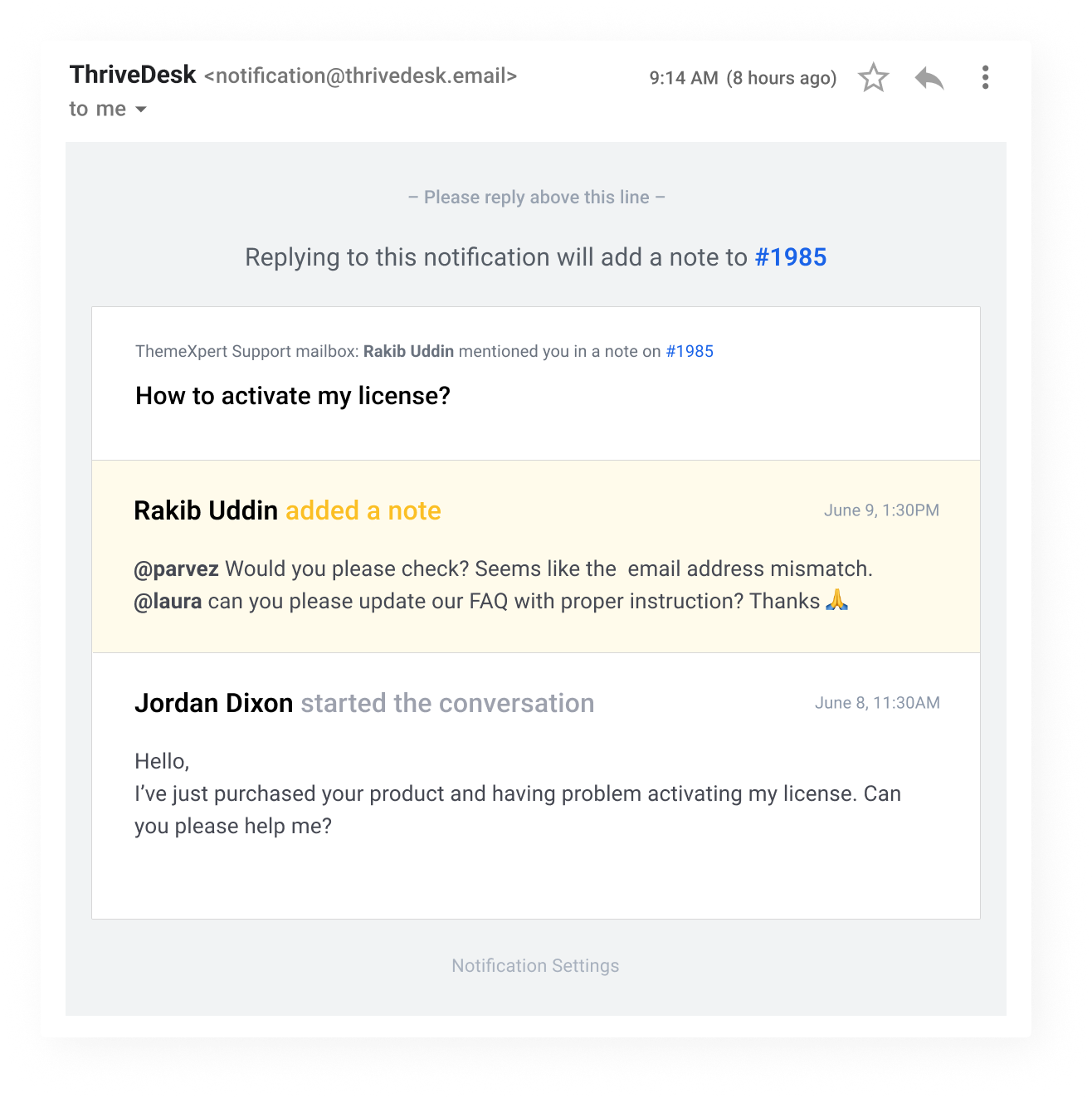 Take action from notification
When teammates are mentioned in a conversation, they receive email notifications. They can easily contribute by adding notes through email replies, fostering seamless collaboration and enhancing team communication.
Start collaborating with your teammates on ThriveDesk
ThriveDesk lets you manage your conversations across multiple channels from a single dashboard. And yes, we have a 7-day free trial and we don't ask for your credit card.
Get started for free