As customer experience has evolved into one of the primary differentiators for every company, businesses are currently grappling with how to improve it. Never before has it been more crucial to prioritize your customers due to the fierce competition the present world is facing.
Even if it takes a lot of work, it is important to impress and keep your current clients. Not just because getting new ones is more expensive. Mostly because repeat purchases have a big impact on how much money a business makes.
Table of Contents
Loyal and content customers spend more money. They make additional purchases, write reviews, and recommend businesses to their friends and family. You must provide an amazing customer experience if you want to keep them satisfied.
In this article, we are going to explore 9 Proven Customer Service Approach Techniques that you can apply right now and take your business to the next level.
What is customer service?
Customer service is the way that a business interacts with its customers, whether it is selling products or providing on-site service. In today's business world, customer service is crucial to the success of a business. 
The customer service approach is based on building trust and fostering relationships with customers. It is a very effective way to make customers feel special, valued and like they are being taken care of. 
Customer service is usually focused on the customer, answering questions and resolving issues. In today's modern business world, it has become a crucial element to facilitate visitor conversion and increase customer loyalty.
[elementor-template id="17208″]
Why is Customer Service Important For Your Company?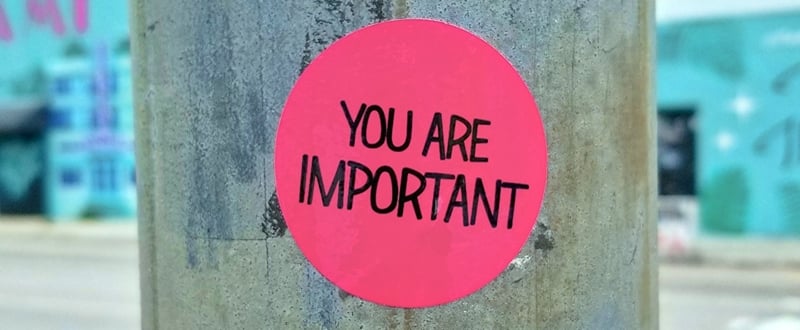 Keeps Customers Coming Back
It takes months to find a customer….
seconds to lose one.

Vince Lombard!
If a customer has a good experience with a business, they are more likely to come back, and the more loyal customers you have, the more your business can grow to its full potential. For example, if your customer service team has a smooth process that makes online returns quick and easy, you're more likely to keep customers and build a loyal customer base that appreciates your no-hassle return policy.
Keeps Employees Around Longer
Everybody talks about building a relationship with your customers.
I think you build one with your employees first.

Angela Ahrendts
Customers want to do business with companies that are fair to them. When your employees see that your company is focused on giving best customer experience, they will be more likely to promote the business. They are also much more likely to stay with the company and do a good job.
Helps Spread Values and Brand of the Company
Instead of focusing on the competition,
Focus on the customers

Scott Cook
Your customer service team talks to customers every day, which means they are directly in charge of representing the mission and values of your brand. Good customer service can lead to good reviews and word-of-mouth recommendations, which can bring in new customers. People will think more highly of your company, products, or services if you have a good public image.
Generates Referrals
If you build a great experience, customers tell each other about that.
Word of mouth is very powerful.

Jeff Bezos
Word-of-mouth referrals come directly from customers who have had a good experience with your business. They tell their friends, family, and coworkers about how friendly and helpful your customer service is. They may even post about it on their social network. The people they know are then more likely to buy from you. Most of the time, word-of-mouth advertising is the best and least expensive way to market a business.
Increases Customer Lifetime Value (CLV)
I think the acquisition of consumers might be be on the verge of being mapped. The battlefield is going to be retention and lifetime value.

Gary Vaynerchuk
Customer lifetime value (CLV) is how much money your business can expect to make from a single customer over time. By raising the CLV, you can boost your company's sales by a lot without spending more on marketing. If your CLV is going up, it means that each time your customers order, they are either spending more money or buying more often.
CLV can be increased through customer service. Customers will be more likely to buy from you again if they have a good shopping experience. It's also easier to sell new products to people who already buy from you. Customers who have already had a good experience are more likely to trust the products and services your customer service team suggests.
Proactively Takes Care of Customers' Problems
Customers don't care about the solution.
They care about their problems.

Dave McClure
Customer service that is proactive is when you reach out to customers before they even know there is a problem. By being proactive in how you handle customer service, you can show customers that you're working to make their experience better.
For example, if a group of customers had the same problem and you released a new product or service that fixed it, you could use your ticketing system to find those customers and then let them know about the new product or service. Customers will know that you are trying to help them solve problems if you use this method.
Improves The Company's Culture And Makes Things Run More Smoothly
Culture is what motivates and
retains talented employees

Betty Thompson
When everyone at your company works toward the same goal, like providing good customer service, the work flows more smoothly. For example, your engineers may be more willing to help the sales team, or your production team may be more willing to listen to the customer support team. In the end, you can create a helpful culture in your organization by making helping others a top priority.
Gives You A Competitive Advantage
The goal as a company is to have customer service that is not just the best, but legendary.

Sam Walton
Great customer service does more than just bring in new customers and keep the ones who are already there. It also makes you stand out from the rest. By giving your customers the best customer service in your industry, you add value to your company's brand, improve your reputation in the market, and show by example that you care about the people who buy your product or service.
What Are The Principles of Good Customer Service?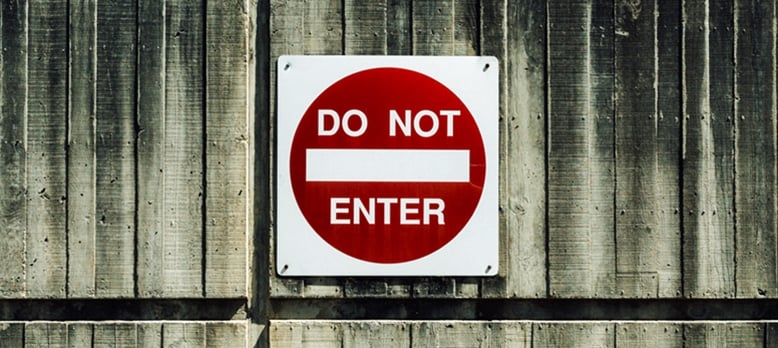 From a practical perspective, there are a lot of things to keep in mind when it comes to customer service. To begin with, businesses need to first understand what their goals are and what they want to achieve. They also need to understand the needs and desires of their customers. 
After those two things are established, they need to establish the "customer service principles" that will help them achieve those goals. Customer service principles are the things that a business must do to provide good customer service to their customers. They are:
Speed
We've all been frustrated by long lines at hotlines. The average American waits on hold for customer service 13 hours a year, or 43 days over the course of a lifetime.
So, responsiveness is a good place to start if you want to improve your service.
Almost all studies show that speed or responsiveness is a major factor in determining the quality of service. A Warwick University study found that responsiveness (fast response) has the biggest effect on both customer satisfaction and dissatisfaction (slow response). 
So, responsiveness is a good place to start if you want to improve your service.
Accuracy
Aside from being quick, your customer service answers should also be right. When your agent is dealing with sensitive information such as shipping address, private financial information etc,  accuracy is the bare minimum for customers. It won't make customers happier, but being wrong will definitely make them unhappy.
Clarity
Clarity is about how easy it is to understand what you say. When accuracy is the goal, being clear is the way to get there.
People who are good at explaining things are easy to find. Those who can make something hard sound easy are born to teach. What makes a sentence easy to understand or hard to understand?
Transparency
"Why is it taking so long?!" We can all relate to this. We feel uneasy when we don't know what's going on or why. Because of this, being honest is just as important to good service as being fast and right.
Accessibility
How easy is it for your customer to get in touch with you if they have a problem?
For a long time, the whole idea of customer service was to make the customer happy by going above and beyond what they expected. CEB research, on the other hand, showed that it pays off more to focus on making things easier for the customer.
Empowerment
We all want to feel like we're in charge. Customers feel this way when they get good service.
[elementor-template id="17208″]
Flexibility
We don't like bureaucracy because it can't be changed. When a corner case comes up, which it always does, a bureaucratic machine gets stuck. Again, this shows how important it is for employees to have power.
Ratings/comments
You want to say something if you just got the best or worst service of your life. A service rating gives customers a sense of control and lets the company know what they think.
Self-service
Few things give you more power than taking care of things on your own. Some people really don't like help at all. For them, it's very important to have well-organized self-service options.
Transparency
 "Information is power." If you don't know what's going on or why, you feel helpless, so it's important to say again that transparency is important.
Friendliness
Now let's look at the people's side of the equation. Even self-help services are based on how people talk to each other. Unless, of course, your FAQ was written by an AI. People's complexity and subtleties can have a big effect on the experience, for better or worse.
Efficiency
You can have the best service in the world, but what good is it if it eats up all of your money? Customer service will always need to be as efficient as possible. What's changed is technology; some tools let us skip over the trade-offs we had to make in the past.
#9 Customer Service Approach Techniques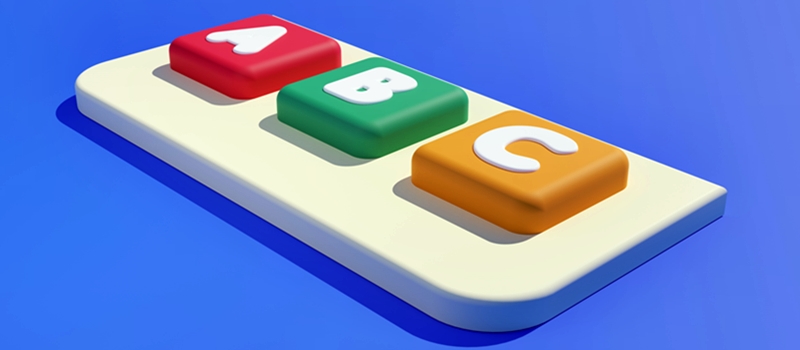 Use A Proper Greeting
Every customer has different expectations when it comes to customer service. Some customers expect a certain level of professionalism, while other customers would prefer a more personal connection. 
In order to meet the expectations of all customers, it is important to have a proper greeting. A proper greeting is a friendly introduction that sets the tone for the rest of the conversation. It also gives the customer a sense of who you are as a person. 
Become An Expert On Your Product
When people who work with customers know about the products, they can give customers useful information about how well a product works for a certain purpose. This helps customers understand how the features described can meet their needs. 
Helping customers find the best solution and making sure they feel good about it is likely to lead to more sales.
Also, knowing about the products helps build customer trust. If customers always get the right information, and if that information goes above and beyond what they expect, they are likely to trust our brand and come back to buy more products. 
Acknowledge Customers Feeling
It's important to acknowledge the feelings of your customers. They may feel intimidated, frustrated, angry, disappointed, and you need to listen to them in order to address their needs. You should be able to empathize with them, and you should be able to avoid some of the mistakes that are often made. 
If someone is feeling frustrated, you might try to keep calm and offer them a sense of relief. If someone is feeling angry, you might try and offer an easy solution. If someone is feeling disappointed, you might try and steer the conversation to positivity.
Powerful Communication Abilities
It is very important that you learn how to talk to your customers in the best way possible. Some of these skills are being able to speak clearly, well, quickly, and nicely. 
You also need to listen with empathy when you work in customer service. It's important to have good communication skills because this shows customers that you understand what they mean instead of just what they say.
Continuous Learning
Customer service starts with figuring out what the customer wants and working to give it to them. Continuous improvement gives you a way to figure out what customers value and how to deliver value with as little waste as possible. 
When companies ensure the practice of continuous learning , they are better able to match their products and services to what customers really want. This leads to products and services that perfectly "anticipate" what people want 
Enhance Every Step of The Consumer Journey.
There are natural points in the customer journey where customers would expect to interact with your teams. When figuring out how to get people involved, it helps to know what these are. 
In earlier stages, like pre-sales, this could involve customers looking up best practices, product information, details about how the product compares to competitors' products, or product demos. 
In later stages, like after sales, customers may need help with onboarding, training, education, or technical support.
In each of these steps, you need to provide optimum customer experience. Set automations where things can be taken care of by simply automating manual processes.
However, don't overdo automation. Sometimes putting business processes completely on automation puts businesses in danger. 
You may be surprised to know that only 3% of U.S. consumers want their experiences to be as automated as possible, according to a PwC report, which makes the difference between the two very important. This brings us to our next point.
Combine Human Interaction And Automation.
Combining human touch with automation can be very helpful when dealing with emotional customer needs like help tickets or product feedback. 
A common example is when a customer submits a ticket. Instead of wondering when your team will deal with the problem, you could set up a process to send an automated reply immediately acknowledging their request, giving them a case number to keep track of it, and letting them know that a representative will contact them within an hour. 
In this case, the company is using automation to make sure the customer knows that their concern has been heard, that the team is working on the problem, and that the case is being tracked in a short amount of time.
[elementor-template id="17208″]
Create A Dedicated Customer Service Team
In order to improve customer service, it is important to create a dedicated customer service team. Teams should have the same goals and be able to work as a cohesive unit. 
Teams should have one customer service manager who oversees all customer service efforts. This manager will ensure that the team is working towards the same goals, does not have any conflicting goals and is able to work effectively with each other. 
This team will be able to handle customer service inquiries and complaints. These teams need to be well trained and well educated. One-on-one training is necessary for each team member. The customer service manager should also set goals and expectations. 
It is also important to provide the team with resources to help them achieve those goals. A customer service manager should also be the first person to answer customer service inquiries and complaints.
Create A List of Things You Can Do With The Feedback
Customer satisfaction is important because it shows whether or not the people who buy from you like what you do. By now, you should already know that when customers are happy, they stay with a brand longer, their lifetime value goes up, and the brand's reputation gets better.
This satisfaction depends a lot on the after sales support they have received from you. It is essential to collect their feedback on the experience and make necessary measures should you find some discrepencies. 
A mechanism should always be in place to filter out the feedback and identify core improvement points. Once that is done, managers should be given the responsibilities to guide the team towards giving a better performance from next time.
Wrapping Up
It's not exciting to work in a customer service department. Most of the time, service agents work crazy hours and have to deal with unhappy customers. Customer service is still the most important part of your business.
If your customer service is bad, your brand can die in one day.
Even though good customer service can help you become a market leader, companies are now using it as a way to set themselves apart from the competition. Are you willing to follow suit?
Start delivering better customer service today! 
Book a demo with our dedicated ThriveDesk customer success manager , and we'll show you how you can respond faster, escalate urgent tickets, and thrive your customer service.