We're thrilled to announce a powerful addition to ThriveDesk that will take your customer support collaboration to the next level! Say hello to the Mention Feature, designed to streamline teamwork and enhance ticket resolution efficiency.
With the new Mention feature in ThriveDesk, our customer service agents can now seamlessly collaborate and seek assistance from other team members while responding to tickets. It's as easy as using the "@" symbol followed by the person's name or username or the whole team(everyone) to get them involved in the conversation. The best part? Whenever someone is mentioned, they'll receive notification no matter what platform they're on. 
How will it help?
Improved Collaboration and Teamwork: Enhances collaboration among customer service agents, enabling them to easily seek assistance or input from other team members. By using "@" mentions, agents can involve specific individuals or the entire team, fostering a more cohesive and interconnected support environment.
Faster Ticket Resolution: Ticket resolution becomes more efficient as agents can quickly bring relevant team members into the conversation. This streamlines the process of finding solutions to complex or unique customer queries, resulting in faster response times and higher customer satisfaction.
Real-time Notifications: One of the most significant advantages of this feature is the instant notifications it generates. Whenever a customer service agent is mentioned, they receive notifications via email, push notifications, and web notifications, ensuring that they're aware of the request or message even if they are not actively using ThriveDesk at that moment. This real-time alert system helps reduce response times and ensures that no critical ticket goes unnoticed.
Scalable and Adaptable: Whether you have a small customer support team or a large enterprise-level operation, the mention feature is designed to scale with your needs. It remains equally effective and useful, promoting seamless collaboration and efficient communication in all team sizes and structures.
How mention works:
Head over to the conversation, click the add note button, or press N on the keyboard. Now you can type @ to mention a team member or use two special tags @everyone and @here.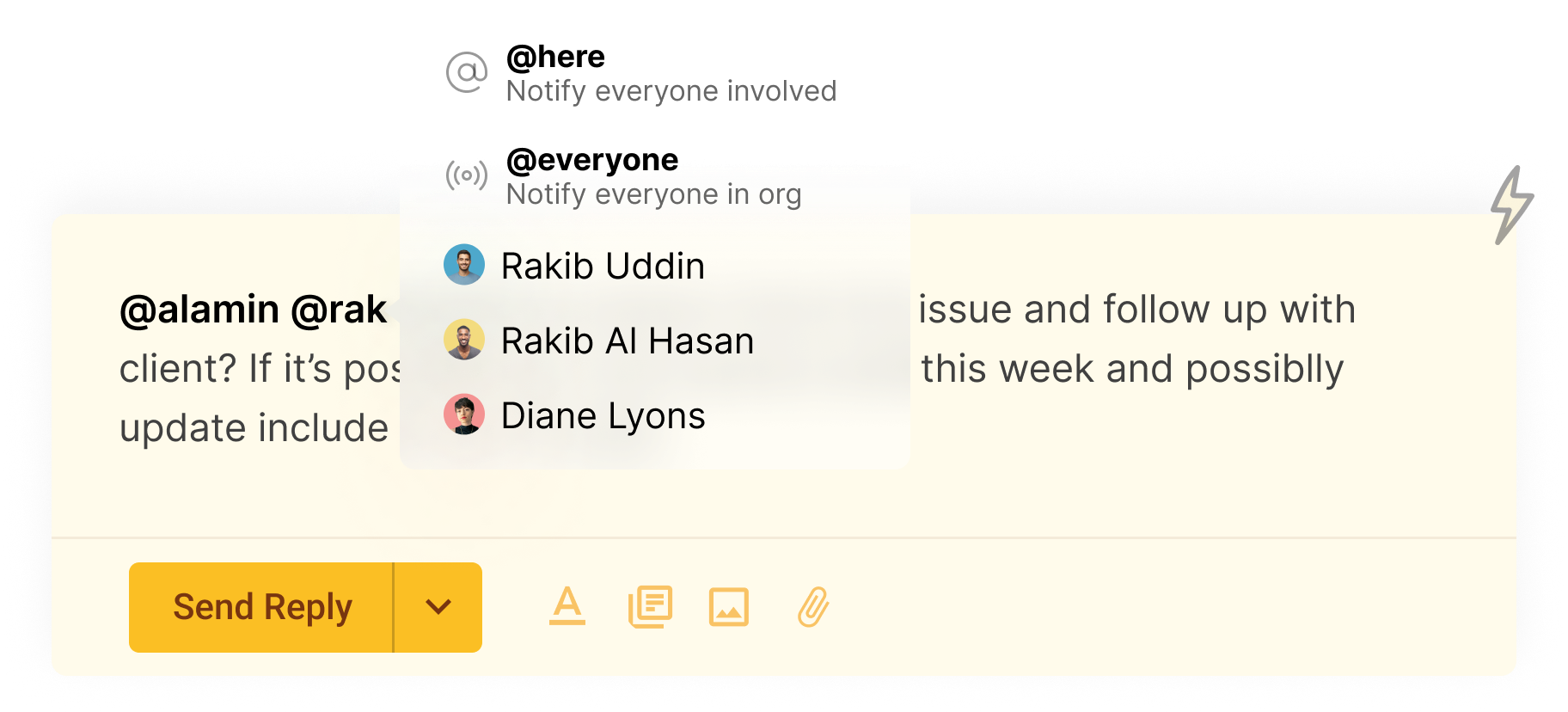 @everyone: When you use this tag in a note, everyone inside the organization will be notified via email and in-app notifications. Unless it's essential, don't use this tag too often.
@here:  If one or more of your team members are involved in this ticket, you can mention them by using this tag. This will save you time manually mentioning each of them. They'll receive an email and in-app notification if you use this tag.
How notifications works:
Email Notification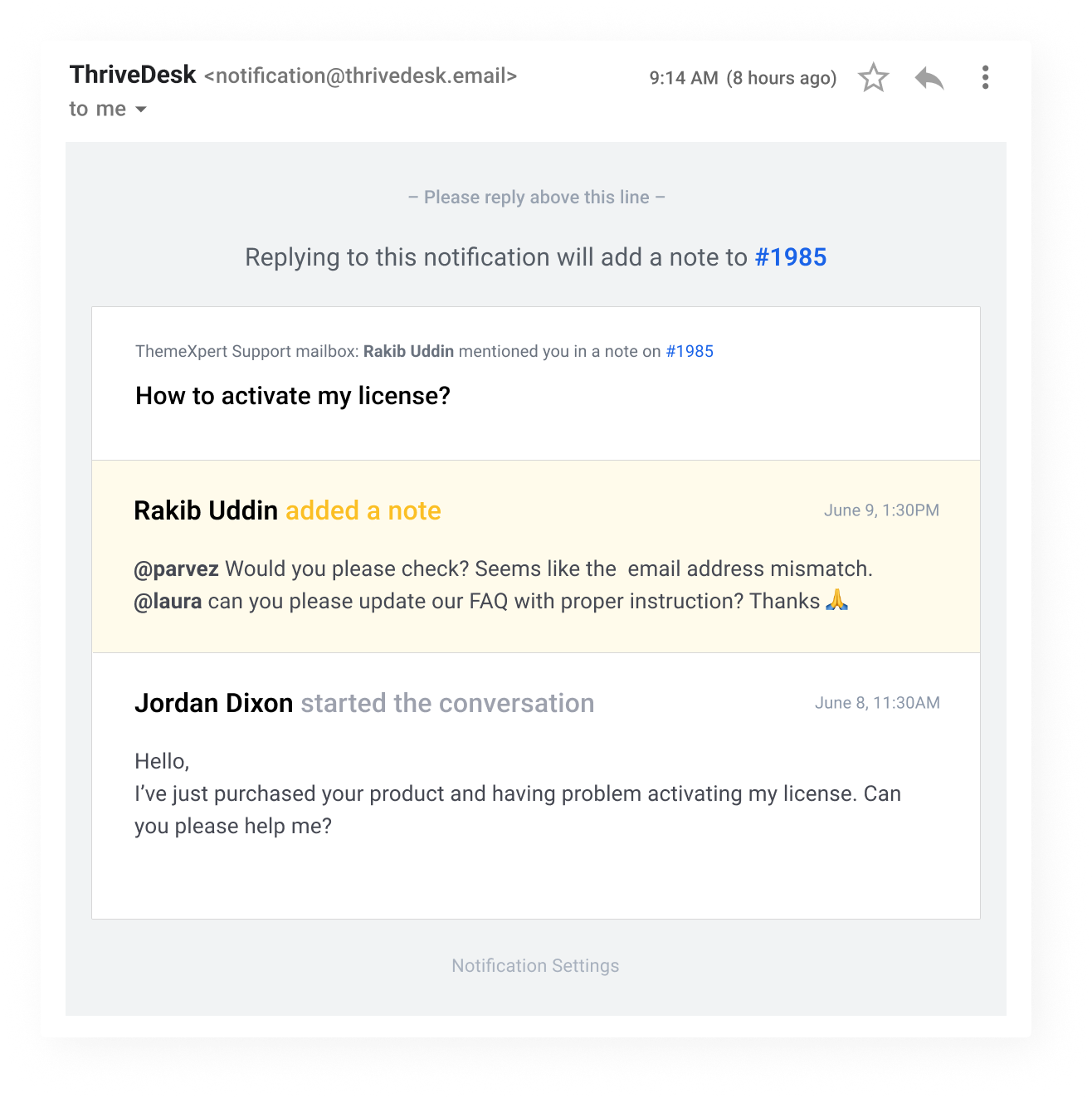 When you mention a team member in any conversation, they'll receive an email notification. They can reply to the notification email to reply to that note, or log in to ThriveDesk to reply.
In-app notifications
We've added dedicated mentioned tab on the notification bar so you can easily find out who mention you on which ticket.