In  51% of cases, customers never go back to a business if they have had a bad experience at the initial go. This means, every interaction is important whether it is with potential customers, recent purchasers or long-term users.
Chatbots vs live chat come into play to facilitate customer interaction with businesses over the web. They are two sides of the same coin. 
Live chat makes customer service more personal and makes buyers feel more valued and understood.
Chatbot, on the other hand, is never a replacement for live chat. It's a complimentary tool for companies/agents. It makes them efficient and reduces friction by giving quick answers.
If you are a business owner, you may have faced the dilemma of choosing between either one. Do you want a live chat with a real person or a chatbot? Need both of them? How are they different, and how will each one help you reach your business goals and give you better support?
In this article, we are going to help you make the right decision for your business. So, without further ado, let's jump right into it. 
Why you should care about chat?
Customers want it: People's preference for chat is continuously growing. 70% of consumers prefer chat to a phone call if given the option, and almost two-thirds of customers who use a chat platform are more likely to return to a website and make a subsequent purchase.
It is inexpensive: More than $1 trillion is spent yearly by businesses to answer 265 billion calls. According to IBM, "that's a lot of money spent on subpar experiences." In addition, contact centers are infamous bastions of employee turnover, which increases employer expenses. 
Businesses have been as eager to experiment with chatbots as they have been to abandon expensive contact centers. Not every experiment has been fruitful.
What is a Chatbot?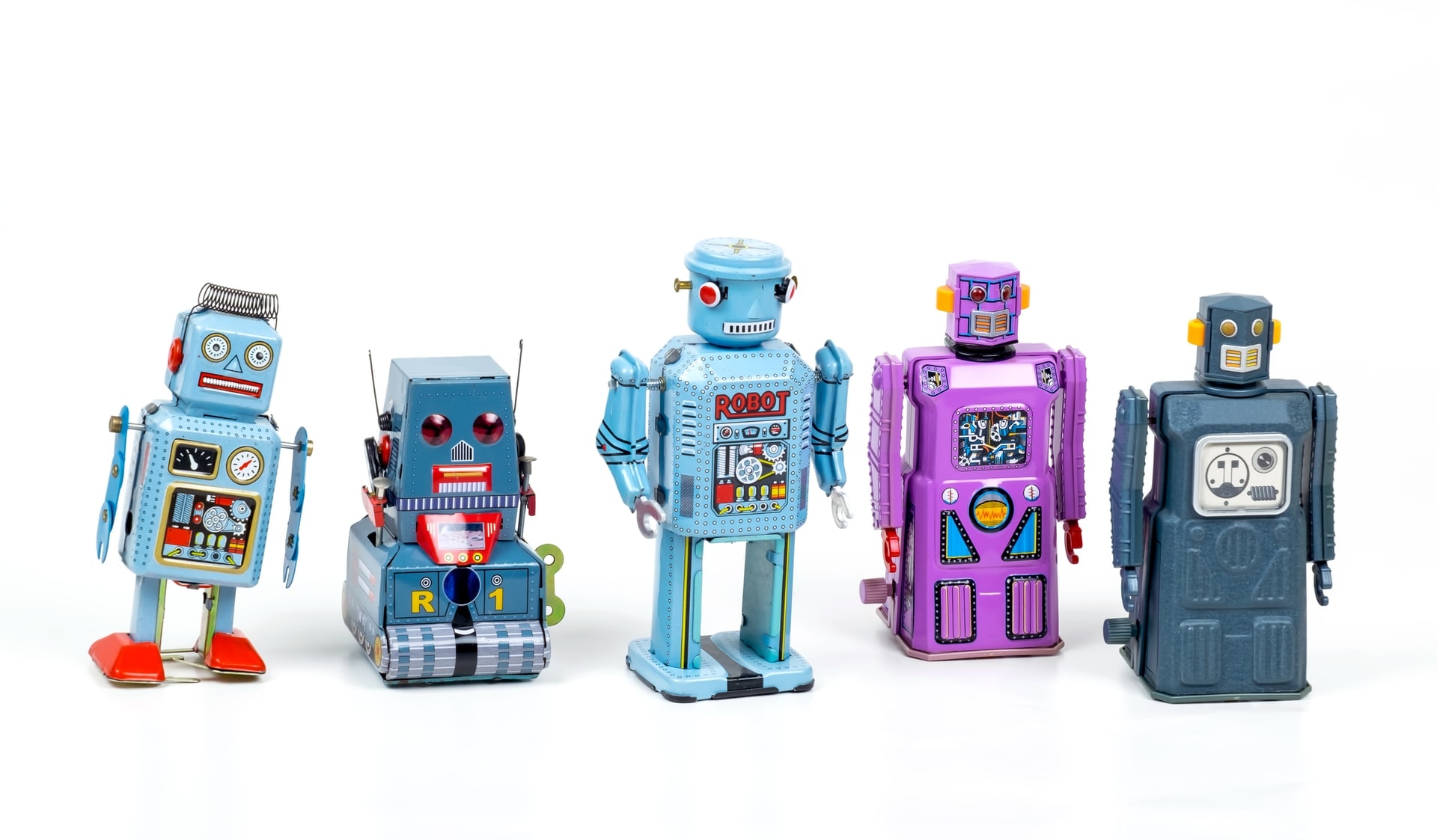 Chatbots are automated chatbot applications. They are a smart, easy-to-use chat application that allows a business owner to communicate with users and customers in a more conversational and natural way. The best thing about chatbots is that they can answer questions and provide information and support.
Are chatbots considered ai?
AI is often used to market chatbots, which makes things very confusing for businesses. Even though chatbots have a place in the market (for simple questions), it's a mistake to think of them as real AI, because the more complicated a question is, the worse a chatbot does at answering it.
Also, because chatbots can't learn over time, the bot won't be able to figure out what went wrong and do better next time. Instead, it will keep giving the same answers until a person adds smarter ones to its list on the back end.
The Best Way to Help Your Customer
Get started in 5 minutes. Used by 100+ SaaS & eCommerce companies to make their customer happy.

When chatbots work—and when they don't?
In many cases, organizations display the chatbot in a too "human" manner, leading to excessive expectations on the chatbot's capacity to comprehend human language, including sophisticated inquiries and directives.
Also, many chatbots are rule-based and have a limited knowledge base, which means that grammatical and syntactical mistakes may confuse them and complicated inquiries are often unanswerable, resulting in dissatisfied clients.
What is Live chat software?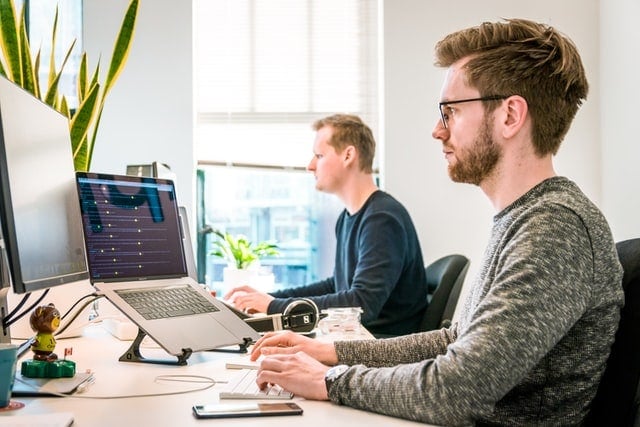 Live chat software is a tool that enables instantaneous client assistance and information. It functions as an instant messenger via which your clients may contact you in real time. A live chat service offers the capacity to quickly and easily respond to consumer queries, which may increase conversion rates.
Chatbots vs Live chat
Chatbots have been around for a while now, but they are now being used more frequently in the workplace. Some companies are using them to provide customer support and to answer customer questions. Others use them to provide information about their products.
Live chat is also becoming popular among companies and businesses as a way of communicating with customers. It is often used as a way to answer questions or resolve problems quickly. But there are some clear differences between chatbots and live chats.
Human Involvement 
You might think that customers would prefer to talk to a real person instead of a robot, but that's not always the case. In fact, the facts show something completely different.
According to the Harvard Business Review, 81% of customers try to solve their own problems before talking to a real person.
Also, studies have shown that companies that gave customers the option to help themselves kept 85 percent more of their customers. It's clear that all customers care about is how long it takes to solve their problem, not who is solving it.
One of the best things about chatbots is that they can work without any help from a person. This saves you time, money, and energy.
Live chat widgets that are run by humans, on the other hand, just stop working when no one is there, which makes users angry because their messages aren't being answered.
The bad thing about chatbots is that they are just programs and can't think outside the box. Only information that has been pre-programmed may be processed.In fact, the questions need to be simple, relevant, and clear.
It can also be annoying to talk to a bot. Customers can miss the experience of interacting with a person and the subtleties of talking to a person. Things get worse, when the business tries to pass that bot off as a real person.
Also, chatbots can not tell when you misspelled something. If you make a mistake, the bot won't know what you want it to do.
Response Time 
Customers have very high expectations when it comes to getting help right away. One of the most important parts of customer excellence is how quickly a business responds. 
59 percent of customers are more likely to buy from a brand when their questions are answered in less than a minute.
Live chat gives you an instant answer, so you won't have to wait as long as you would with other reactive communication channels.
Bots are always available to answer simple questions quickly, prequalify leads, and get basic information from customers. When your customer service team is busy or not available, bots are a better way to keep your customers interested.
So, you can choose between live chat and chatbot based on what your business needs and what your customers want.
Personalization 
In many situations of customer care, chatbots have already surpassed real agents. However, one distinct benefit that we humans have maintained is the capacity to personalize talks.
A live person might alter their tone and vocabulary depending on the customer's emotional condition. If they get an inbound live chat ticket from a prospect who is interested in the service, then they may ask and answer the appropriate questions, explain the advantages of essential features to that particular business, and express enthusiasm.
When a consumer is anxious or unhappy, personalization becomes even more crucial.
A lack of personalization gives many clients the impression that the firm does not respect their time or money; as a consequence, they are more inclined to move their business elsewhere. In most circumstances, chatbots make the problem much worse than it was before.
Cost Effectiveness
The price of an annual subscription to a chatbot is usually less than the salary of a single customer service representative.
When you figure out how many people you'd need to add to your team as you grow, chatbots look like a much better option. Not only is it more expensive to find the right people for the job, but it also takes a lot more time than it does to set up a chatbot. 
Before you can bring on a new team member, you'll have to go through a stack of resumes, set up interviews, and put in place employee training programs.
Not to mention that it's also expensive to hire and train human agents. Sharpen found that a call center with 100 agents and an industry-standard turnover rate of 45% could spend between $1.6 million and $4.8 million every year on replacing employees.
Multitasking capabilities
Imagine that you have to help a lot of customers at once, but you only have one person who can answer questions via live chat. The vast majority of your customers are still waiting by the end of the day. They might give up and go to your competitors instead. Or, they may talk about their experience. Research suggests that happy customers tell nine people about their experience, while unhappy customers tell 22.
When you have chatbots, you don't need more than one. Just put it in place, and you are done. One chatbot, many customers at the same time.
The Best Way to Help Your Customer
Get started in 5 minutes. Used by 100+ SaaS & eCommerce companies to make their customer happy.

How chatbots improve customer experience?
Chatbots are the latest digital customer service trend. They are utilized by businesses to provide customer support through a chat interface and in a fraction of the time with minimum cost. They come with the following perks:
A chatbot is able to provide better customer service in a timely and efficient manner. Site visitors are not required to wait a long time to get answers since the application seamlessly provides answers to previously set questions within the system.
The customer experience is improved when a chatbot is used in place of live chat support. For customers who are out on the web to make a quick purchase, chatbot is very effective. Customers may have some basic queries regarding the product or service, and a chatbot can take care of that quite easily. 
Chatbots also have built-in Artificial Intelligence (AI) that helps them perform better than any human. 
Additionally, a chatbot can be programmed to speak different languages, which eliminates the need to have multiple support teams.
Chatbots and Live Chat: A Dynamic Combination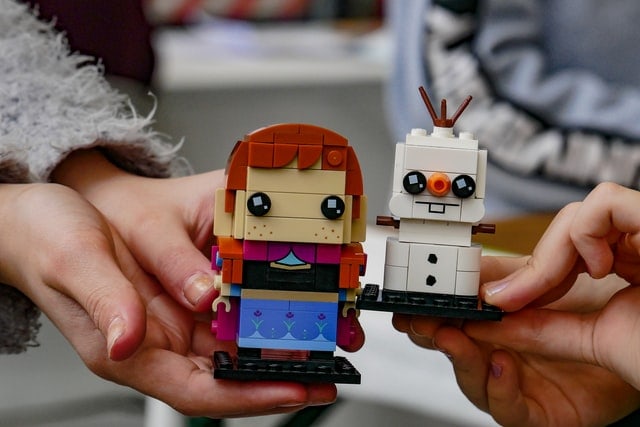 Both worlds at their best? With the help of chatbots, you can offer immediate responses around the clock if you offer a hybrid solution. You can also set up chatbots to send more complicated questions to customer service reps, who can offer emotional support and more detailed advice.
Also, if you combine live chat with chatbots, you can make sure the conversation flows by having chatbots collect information and send it to real people, so customers don't have to repeat themselves. You can also make sure that your customers are happy and stay with you by sending them to live agents who can give more in-depth help based on their knowledge.
Why chatbots are the future?
Chatbots are no longer a luxury, but a necessity for businesses. Their influence on a variety of business elements has been outstanding. Their greatest effect has been in the realm of marketing. Businesses devote significant resources on marketing.
This effort influences how many leads they produce. It influences the conversion rate as well. Likewise, customer retention rates are contingent on similar initiatives. However, organizations no longer need to depend on conventional methods. The marketing landscape is evolving dramatically. Because everything is becoming digital, chatbots are here to stay.
Other Ways To Reduce Support Tickets
In addition to leveraging chatbots and live support agents to reduce daily contact levels, you can also reduce the number of support requests representatives receive by being proactive.
Each time you get a support inquiry, you should ask yourself, "What can I do so that this type of question does not reappear in the future from someone else?"
There are many options available. Tooltips can help since they are concealed until they are required. You might include a single welcome popup which will introduce the product/service and welcome people.
Additionally, you should consider including FAQs and video tutorials in your onboarding messages. 
Facebook groups can be an excellent place for receiving comments, developing a community, and providing assistance. From time to time, other users will answer queries and contribute their own learnings and instructions. It is also ideal for sharing your own demonstrations and lessons.
Final Words
Neither live chat, nor chatbot can make your support experience better unless you have a proper strategy, and you execute it perfectly. 
A proper implementation of live chat with chat bot will not only help you thrive your support, it'll increase your brand loyalty.
In any case, chatbots are not here to replace people in customer service (at least not for the time being), but rather to help us save money, time, and energy. A position wherein they shine.
How do you handle support requests? Do you prefer chatbots, live humans, or a combination of both? Tag us in your social media responses.
The Best Way to Help Your Customer
Get started in 5 minutes. Used by 100+ SaaS & eCommerce companies to make their customer happy.