Attention all E-commerce enthusiasts and Surecart shop owners! It's time to take a step toward the future with ThriveDesk's Surecart integration. 
Do you want to avoid manual data entry, endless order searches, and the frustration of not providing the best customer support? 
If you're a Surecart shop owner, does your customer support pine for a helpdesk that can help them deal with customers more efficiently?
Well, ThriveDesk is here to wave its magic wand and fix all your woes! 
the ultimate customer service tool that takes your Surecart business to the next level. This integration offers a range of features designed to make your life as a surecart shop owner more accessible and efficient, so you can focus on growing your business.
Here are the top features of ThriveDesk's Surecart integration:
Power to the People: User Access Control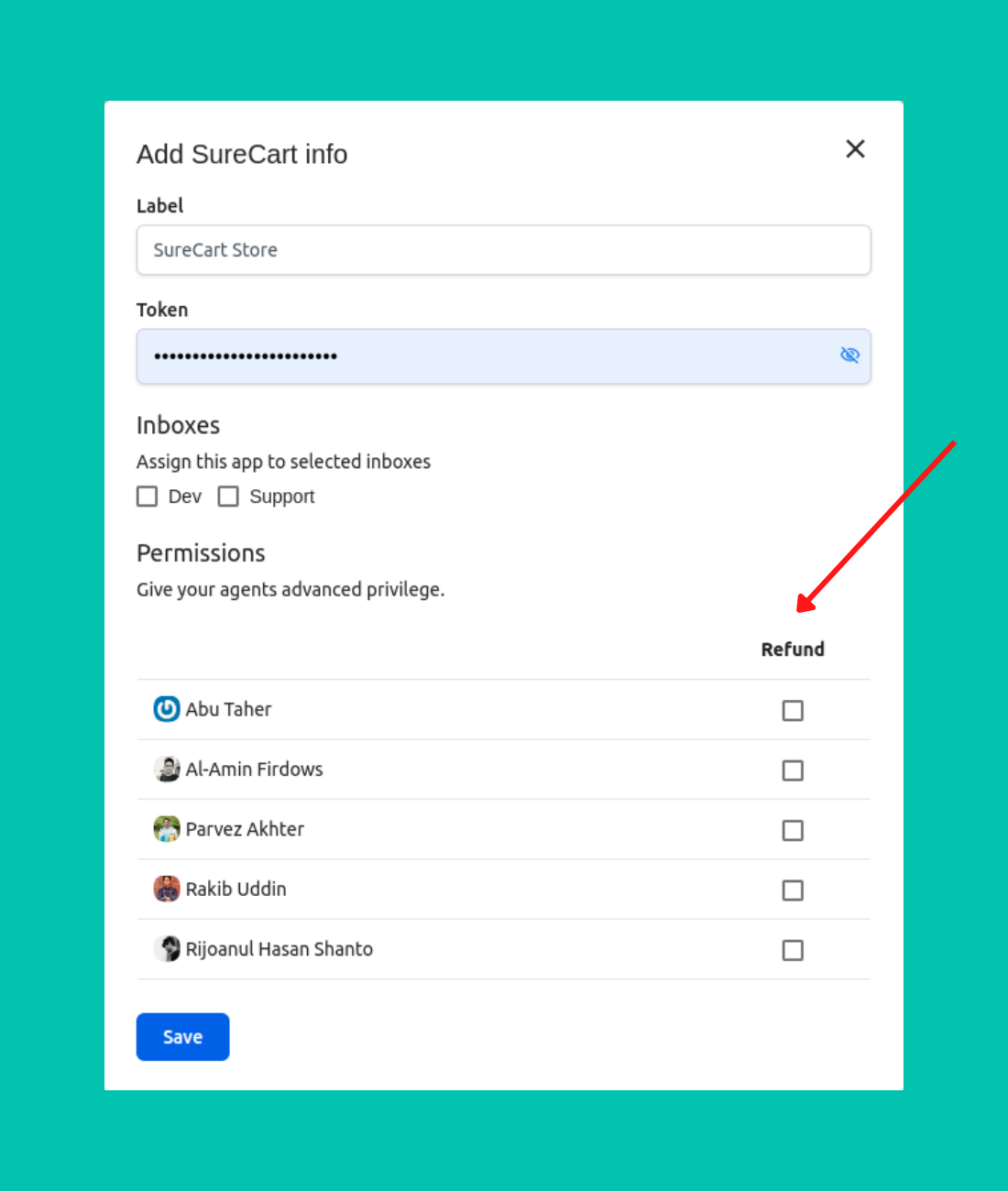 With ThriveDesk's Surecart integration, you have the ability to control who has the power to refund orders. This ensures that only authorized personnel can process refunds, reducing the risk of fraudulent activity. Additionally, this feature saves time and makes the refund process more efficient,allowing you to resolve customer issues quickly.
Search, Find, and Conquer: Order ID/Title Search Feature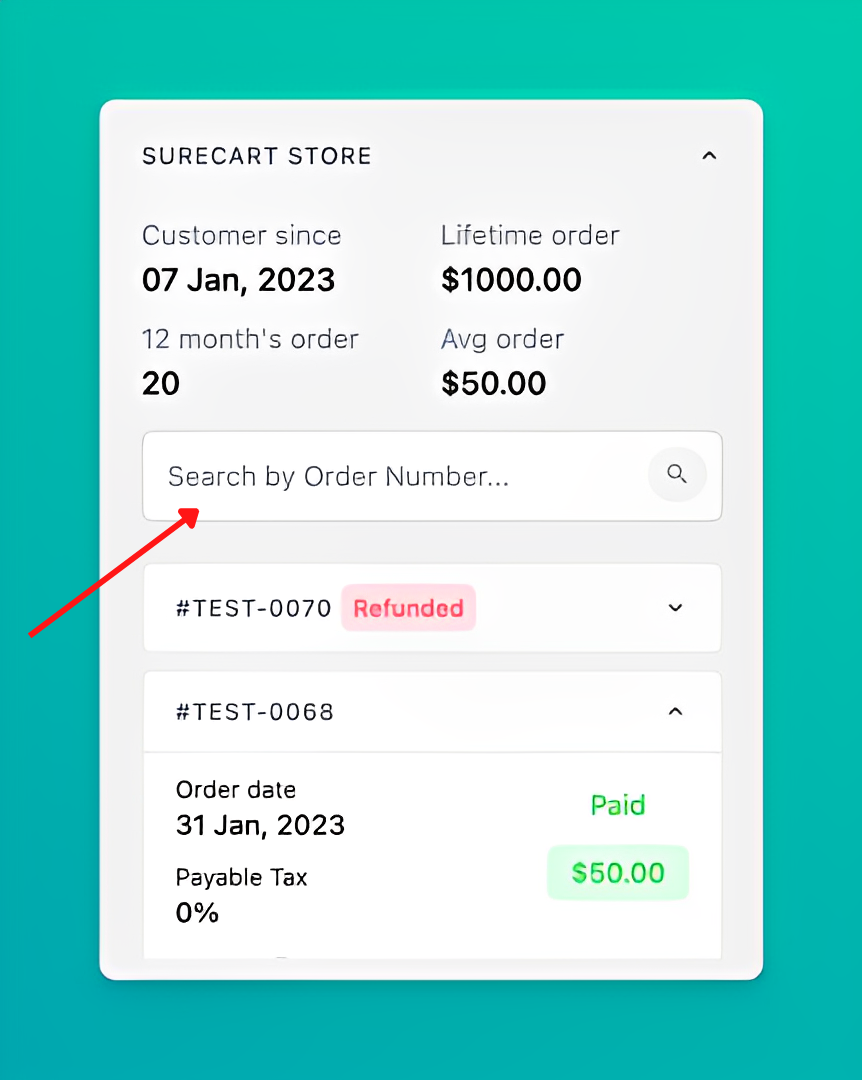 Searching for orders is now a breeze! With the ability to search by order ID or title, you can quickly find the order you're looking for, reducing the time spent on manual searches. This makes order tracking and management more efficient and allows you to focus on other aspects of your business.
Full Refund Frenzy: Quick and Efficient Refunds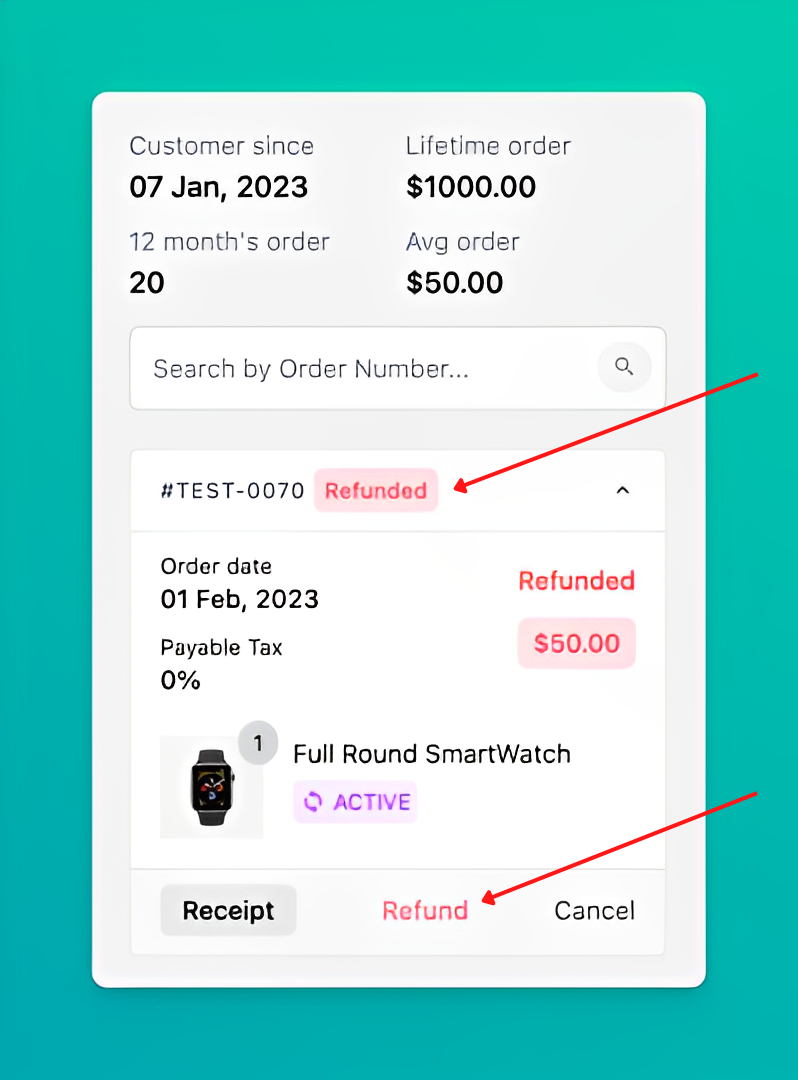 ThriveDesk's Surecart integration allows you to provide full refunds to your customers, making the process quick, easy, and hassle-free. This feature helps increase customer satisfaction and provides a better customer experience, leading to repeat business and customer loyalty. Additionally, ThriveDesk has plans to introduce a partial refund feature in a future release, allowing you to provide partial refunds to customers in the case of partially damaged or returned items. This will further increase the flexibility and versatility of the refund process, making it even easier for you to provide top-notch customer service.
Don't Miss a Sale: Order Drafting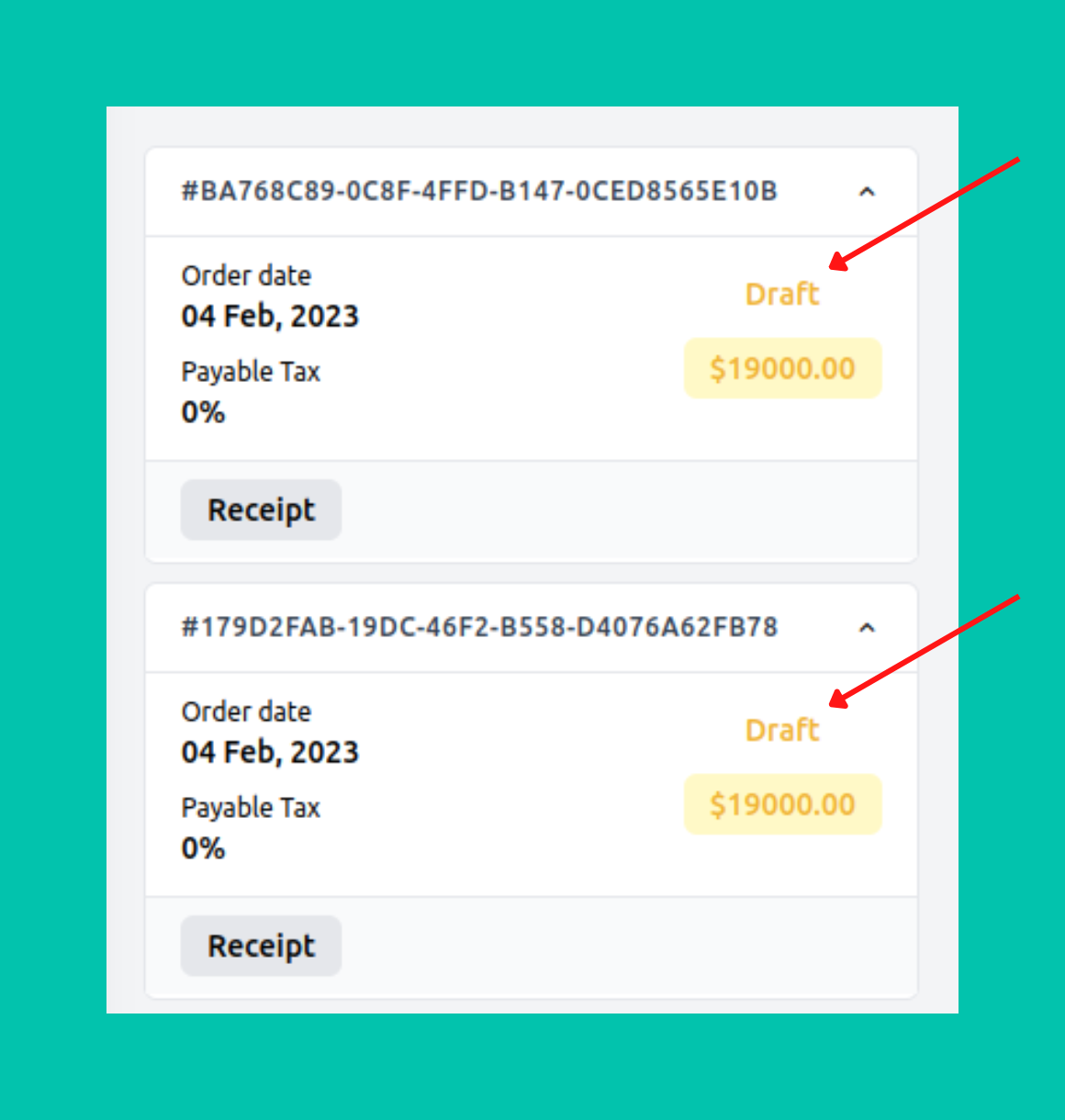 Order drafting allows you to track abandoned carts and draw insights into potential leads and future conversion opportunities. You can now identify products faster because our new Surecart integration lets you see product images on the order information tab. This cuts down on order processing time. 
Receipts with a Purpose: Comprehensive Purchase Data
ThriveDesk's Surecart integration provides customers with a detailed receipt of their purchase, including the date and time of purchase. This helps customers keep track of their transactions and provides them with peace of mind, leading to increased customer satisfaction and loyalty. Get access to a comprehensive list of order data, including product images, making order management a walk in the park! Keep track of your orders and ensure you have all the information you need to manage and resolve customer issues quickly.
User-Friendly Upgrade: Custom UI for Effortless Integration 
ThriveDesk's Surecart integration has a custom UI designed to make the integration more user-friendly. This makes using and managing your orders easy, reducing the time and effort spent on manual data entry. With a user-friendly interface, you can focus on growing your business and providing the best possible customer service.
Stand out: Custom Widget Creation for Surecart
For this integration, we are introducing a completely new and unique widget explicitly designed for Surecart. These widgets are entirely different from our Shopify and WooCommerce integrations.   
Wrapping Up!
ThriveDesk's Surecart integration is the ultimate solution for Surecart shop owners looking to revolutionize their customer service. 
With features such as user access control for refunds, search by order, full refund, order drafting, receipts with a comprehensive list of order and purchase data, and product images all wrapped in a user-friendly UI.
ThriveDesk's Surecart integration is the perfect tool for maximizing sales and customer satisfaction. So what are you waiting for? Join Thrivedesk and grab the Surecart integration today to take your business to the next level!