Customer happiness has a significant impact on the success of your organization. If your customer satisfaction level is low, your customer loyalty and retention will also be intense. It's also a sign of bad customer service, which is a huge problem that costs businesses up to $62 billion per year.
Your customer service mainly depends on the customer support team as they are the face of your company. No matter how good your product is, poor customer service from your support agent can lose you clients.
To empower your frontline agents to be as valuable to the client as possible, every employee must collaborate to address issues, create memorable moments, and empower them to be as helpful as possible. It could determine whether a customer returns.
The following advice is for customer service representative, customer service management, and operations employees. Here, we will discuss how to develop customer service skills, improve them, and help the team thrive and keep clients coming back.
What is customer service?
Customer service is the assistance or guidance that a company provides to both current and potential customers. Customer service representatives often respond to customer inquiries through social media, chat, phone, email, and personal contact and develop a customer service cycle.
With proactive and immediate support to customers, companies can deliver the experience customers expect and reduce the risk of losing out to the competition. Customers who get a comprehensive, integrated experience can generate reviews and increase conversions.
According to Salesforce research, 89% of consumers are more likely to make another purchase after a positive customer service experience. Where another research shows 93% of customers are inclined to make repeat purchases from businesses that provide exceptional customer service.
Why are customer service skills important?
Customer service skills are a set of behaviors or abilities you rely on while communicating with a customer. You need to communicate with them in a clear, easy-to-understand way, and show empathy with patience. And to do so you need effective technical knowledge to help and resolve problems.
Now, the question is why are customer service skills important?
Customer service is a key component of almost every business. These companies depend on employees who can interact positively with customers, promoting loyalty and building a positive reputation.
Good customer service skills enhance their ability to provide positive experiences to customers. And a positive customer experience can generate revenue for sure. It gives customers a comprehensive, integrated experience that is consistent with an organization's mission.
Bottom line, your customer care team is frequently the face of your organization, and the skill and quality of the support your customers receive will define their experiences.
The Best Way to Help Your Customer
Get started in 5 minutes. Used by 100+ SaaS & eCommerce companies to make their customer happy.

Essential Customer Service Skills For Success in Any Job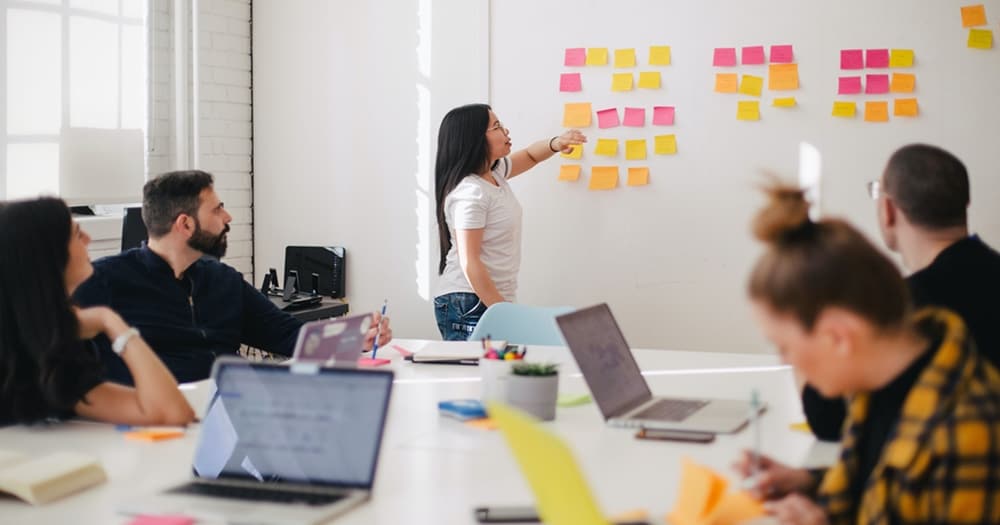 1. Problem-solving abilities
Customers do not always appropriately self-diagnose their problems. Often, it is up to the support representative to make an effort to duplicate the issue before navigating a solution. That implies they must deduce what went wrong and what action the customer ultimately desired.
A good example? If someone contacts us because they have difficulty resetting their password, they want to access their account.
A professional customer care contact will anticipate that need. It may even go out of its way to manually execute the reset and supply new login information, all while educating the customer on how to do it themselves in the future.
2. Be patient
Customer service representatives must be patient. After all, customers who contact assistants for support are frequently lost and frustrated. Being listened to and treated with patience goes a long way toward making clients feel like you're going to solve their problems.
It is not enough to complete client contacts as rapidly as possible. Your team must be willing to listen to and completely comprehend each customer's challenges and demands.
In other cases, a problem-solving expert may simply understand how to provide proactive counsel, or a solution the client is unaware of is an option.
3. Listen attentively and actively
For a variety of reasons, the ability to actually listen to customers is critical to giving excellent service. It's critical to consider and pay attention to both the experiences of specific customers as well as the general feedback you get from customers.
Customers, for example, may not express it directly, but there may be a widespread perception that your software's dashboard is not properly laid out. Customers could remark something like, "I can never find the search functionality" or "Where is (particular function), again? ", rather than, "Please enhance your UX."
To understand what clients are trying to convey to you subtly, you must be alert.
Being alert enables you to attend to consumers' genuine needs as opposed to what they believe they need, which are frequently two very different things. You need to assist them in realizing that.
4. Learn to empathize with your customers
A competent customer service person can relate to anyone, but they're especially good with frustrated customers. Instead of taking things personally, they intuitively grasp where the other person is coming from and know how to prioritize and show empathy on time.
Consider this: how many times have you felt better about a potential grievance just because you were heard by the other person involved?
When a support representative can express genuine empathy for a disgruntled customer, even if it is simply by reiterating the issue at hand, it can assist in both appeasing (the customer feels heard) and actively satisfying (the customer feels validated in their frustration).
5. Communicate Clearly
Excellent customer service requires effective verbal and written communication, especially when communicating with someone who speaks a different native language.
Your customer service team is on the front lines of fixing problems and acts as the company's voice to the customers. So, Your responses to the specific questions should be clear, short, and delivered in a genuine tone.
Customers want an explanation but don't need all the specifics. You can provide more information if they request it, but most individuals want their problems fixed as soon as possible. Always close each call with the inquiry, "is there anything else I can do for you today?" so they have one more chance to ask another question, and you know you've done everything possible to fix the situation.
Also, if you put them on hold so you may access their account or speak with your management, let them know how long the wait will be. You should avoid sitting inactive for too long, especially during live conversations.
Remember, misunderstandings can lead to disappointment and frustration, and you don't want to lose customers because of this, right?
6. Writing skill
Without a doubt, being a good writer is the most underestimated, yet most important, ability to look for when hiring for customer service.
Writing differs from talking face-to-face or voice-to-voice, requiring a particular skill to convey nuance. The way you say something can make you sound like a jerk, like "You have to log out first" or like you care, "Logging out should help solve that problem quickly!".
Good writers also tend to use complete sentences and correct grammar, which are subtle ways to show that your company is safe and trustworthy.
Even if your organization mainly provides support over the phone, writing skills are still necessary. They not only help your team create consistent internal documentation, but they also represent someone who thinks and speaks well.
7. Creativity and persuasion skills
It's great to solve the problem, but it's even better to find clever and fun ways to go the extra mile—and to want to do so in the first place.
It takes flair to add warmth and personality to a typical customer service conversation. If you can find a customer service representative with this natural zeal, your service will go from "good enough" to "tell all your friends about it."
Support teams often get messages from people who aren't seeking help but are considering buying a product from your company. In these scenarios, a persuasion-savvy staff can help convince prospects that your product is perfect for them (if it truly is).
It's not about trying to sell something in every email but about making sure you don't lose potential customers because you couldn't write a compelling message about why your company's product is worth buying!
8. Be human and use positive language
Live chat, email, and phone calls can seem impersonal since you can't interpret facial emotions and body language. This can really go a long way toward making customers happy.
Effective customer service requires changing communication patterns. Here, language is an integral part of persuasion because people (especially customers) form ideas about you and your business based on how you talk. Positive language can alter how customers hear answers.
For example, a consumer approaches your team about a product, but it's back ordered until next month.
Answer without using positive language: "You can't buy the product as it is back-ordered and unavailable till next month."
Answer using positive words: "That product will be available on the market next month. I can place the order for you right now and make sure it gets to you as soon as it gets to our warehouse."
The first example isn't bad per. Still, the tone it portrays is abrupt and impersonal and could offend clients, especially in email support, where written language can be seen negatively. The second example says the same (unavailable item) but emphasizes how the issue will be remedied.
9. Know your products and services
To assist the consumer, you must first understand your products and how they work. You won't be able to assist clients or consumers with debugging issues or aid them if they run into problems making the product easier to use unless you know your product from top to bottom.
Each customer support agent should spend some time onboarding with a seasoned product specialist so that he may ask questions and fully understand the product; this is an essential component of our employee onboarding process.
10. Time management abilities
It's good to be patient and spend a little extra time with customers to learn about their problems and needs. On the other hand, the amount of time spent on a single customer is finite; hence, your staff needs to be concerned with providing customers with what they desire in the most time-effective manner possible.
The best people who work in customer service know immediately when they can't help a customer. This lets them move the customer quickly to someone else who can help them.
11. Focus on solutions
Working on a support team can be an emotionally taxing experience because you will frequently have to interact with individuals who are frustrated or angry. For your own good and theirs, it can be helpful to take an approach that keeps you focused on the big picture and helps you stay strong and determined to reach a good result.
Always, find solutions that will help your customers have a more positive outlook on life.
12. The ability to read people
To understand how customers are feeling right now, your team must know some basic rules of behavior psychology. The best customer service agent knows how to watch and listen for small clues about a customer's disposition, level of patience, personality, and other aspects of themselves, which plays a significant role in maintaining positive encounters with customers.
13. Closing ability
As a customer service professional, you should be able to end a conversation with the customer feeling like everything has been taken care of, and the customer is satisfied (or as close to satisfied as you can get) (or will be).
Customers don't want to be kicked out before all their problems are fixed. So make sure your team knows to take the time to confirm with customers that all of their problems have been fixed.
14. Admit mistakes
Be honest if you didn't understand a customer's needs, made a mistake that cost them time or money, or didn't do something you said you would. Everyone makes mistakes, and most of the time, admitting them is the quickest way to make things better.
If the mistake was made by the business and not by you, you can still listen to what the customer has to say and be explicit about what you'll do to assist them in making things right. Make it clear that regardless of where the issue began, you are dedicated to doing all in your power to resolve it.
15. Willingness to learn
This is probably the most general skill on this list, but it's also one of the most important. After all, the only way to improve as a customer service professional is to be willing to learn.
Sachin Tendulkar didn't become an amazing cricket player overnight. Before becoming the greatest, he practiced for years and learned a lot; now, everyone knows the result.
It's the same with excellent customer service. You must be willing to work on these customer service skills and learn from your mistakes if you want to be a world-class customer service representative.
Your team members must be willing to learn everything there is to know about your product. They must also be ready to learn how to communicate better (and when they're not doing it well), when it's okay to follow a process, and when it's better to go their own way.
People who don't try to get better at what they do, whether making products, marketing businesses, or helping customers, will fall behind those who do.
How to improve customer service skills?
Anyone who works to develop their customer service skills will gain. Having strong communication skills, empathy, and active listening skills, for instance, will make you a better employee and colleague all around.
Additionally, improving your technical expertise will make it simpler for you to help others. Here are several other ways to improve your customer service skills:
The Best Way to Help Your Customer
Get started in 5 minutes. Used by 100+ SaaS & eCommerce companies to make their customer happy.

1. Strengthen your customer service skills
First and foremost, it's crucial to check that your customer care personnel is equipped with the necessary abilities for handling clients' requests. But what qualities should you seek in a customer service representative?
Patience, empathy, and constancy: Some customers will become enraged. Others will be filled with inquiries. Others will simply be chatty. You must be able to handle each of them and always offer the same quality of service.
Adaptability: Every consumer is unique, and some may even appear to alter from week to week. You must be able to handle surprises, feel the mood of the consumer, and change accordingly. This requires a willingness to learn, as providing outstanding customer service is a lifelong effort.
Communication that is unambiguous: Make certain that your customers understand exactly what you mean. Use genuine positive words, remain cheery at all times, and never conclude a conversation without confirming the customer's satisfaction.
Work ethics are important: Customers value a representative who will see their issue through to completion. At the same time, you need to be good at managing your time so that you don't spend too much time on one client while others are waiting. Keep your eyes on your objectives to strike the correct balance.
Knowledge: Keep up-to-date enough to respond to most queries, and be aware of alternative sources if the inquiries get too complex or specialized for you to handle. However, don't be scared to admit it if you are uncertain. Customers will value your openness and diligence in locating the appropriate solution.
2. Enhance your customer service strategy
Your employees may have the necessary skills and knowledge to interact with your consumers. But how can you use organizational tactics to please customers?
Here's how it's done:
Make it personal: Your clients want to interact with real people, not automated systems or FAQs. Provide more than simply automated email responses; don't allow your phone prompts or website to lead customers astray.
Make yourself available: Making sure your consumers can reach you is a crucial component of the personal touch. For example, if your company is primarily online, offer video conversations to those who are further away. Even giving them your real address helps to develop trust and reminds them that your firm exists outside of the internet.
Take care of your customers: Make sure you address your client's needs entirely. Set up focus groups, customer interviews, or surveys to gather suggestions. Give your most exemplary customers VIP service to show them how much you value them.
Make communities: Treating your consumers as significant community members will make them feel even more appreciated. Customers can be brought together in various methods, including webinars, interactive websites, social media, trade exhibitions, and conventions.
3. Give your customers a way to provide feedback
You'll never be able to anticipate every consumer concern, no matter how proactive you are. Don't just wait for clients to leave feedback – be proactive and ask them for it so you can learn about the good, the terrible, and the ugly experiences they have with you.
Whether it's a phone survey at the end of a service call, an email survey sent directly from your CRM tool, or a form on your website's "Contact Us" page, providing a way for consumers to provide feedback makes it easier to identify what needs to be improved.
Whatever steps you take, keep in mind the importance of feedback in terms of customer satisfaction. Unsure about your own strengths and weaknesses? I'm not sure why the numbers are falling. Make an attempt to become closer to both your customers and your representatives.
Not only will you identify touch points and talents that require work, but your consumers will notice that you are committed to providing excellent, proactive customer service.
4. Reply to All Feedback (Both Positive and Negative)
Positive reviews are always beneficial to any business, but you're not making the most of them if you don't respond to them as well. After all, reviews and how you react to them can affect your ranking in search results.
According to Google, responding to reviews increases your business's online visibility and the likelihood that customers will visit you or do business with you.
It's also preferable if you or someone in management does so, as a response from a higher-up means more to customers. According to 78% of consumers, responding to online reviews by management makes them feel like the brand cares more about them.
Make a point of responding to both favorable and unfavorable feedback. In all circumstances, you should thank the consumer for taking the time to provide you with helpful feedback at the end. When dealing with negative reviews, apologize as well – it might increase customer satisfaction more than simply paying compensation.
5. Use tools that boost speed and efficiency
You could have the best customer service employees on the planet, but if they're trapped with slow, laggy, or unintuitive technology, they'll provide lousy service. Choose CRM or customer service software and contact center platforms that help your customers, and employees get things fixed quickly and without stress.
Look for a platform that integrates with your other systems and gives real-time data, so your staff gets the necessary details. It's all part of building a flexible, adaptable workforce that can change based on what's needed and for better customer service.
Final Thought
Improving customer service takes time. It demands a commitment to significant change, outstanding support from professionals, and organization-wide effort.
When you invest in equipping your support personnel with essential customer service abilities, you boost the likelihood of increasing your bottom line and revenues.
Your staff also plays an essential role; because they drive the customer service experience, it is critical to provide excellent customer service training to assist them. You want to ensure that their requirements are understood and met.
Remember that excellent customer service is not an add-on; it's a must-have.
However, navigating the ups and downs can be difficult without the correct customer assistance tools. Begin using ThriveDesk today to change your customer service strategy.