Business growth does not always have to mean rapid increase in revenue. Sometimes a simple decision can help save thousands of dollars worth of operational cost leading to steady growth. This was the case for Themesgrove when they decided to move from Help Scout to ThriveDesk as their customer support tool.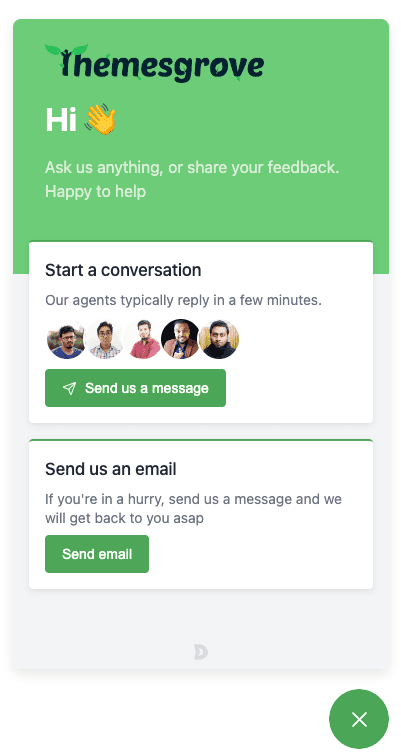 Making A Name Of Its Own
From the very beginning of the journey, Themesgrove has had to face severe competition. The WordPress theme industry is no joke. Everyday new competitors enter the market and some old names perish. In order to survive the competition, it is essential to make decisions fast, stay constantly aware of the market trends and above all deliver what customers desire.
It is a no brainer that customers who purchase themes, all they want from their dedicated theme seller is constant support. With the rise of eCommerce, millions of people now run their business online. Any problem in the website may cause huge loss for site owners. That is why, these site owners depend heavily on the performance of the website and require quick technical support whenever a problem arises. 
Because of this, Themesgrove has always focused on swift customer support. Despite having a small team altogether, 10 members from the entire crew work time to time in customer support. Any unexpected delay in providing support would result in loss of a customer. As many alternatives are available in the market, customers do not think twice before making a switch. 
---
It took tremendous effort for us to make a significant name in the WordPress themes industry. We channeled all our resources in keeping our customers happy. Our extensive list of clients is a testament to our ability to provide intuitive and customizable WordPress themes combined with best-in-class support
---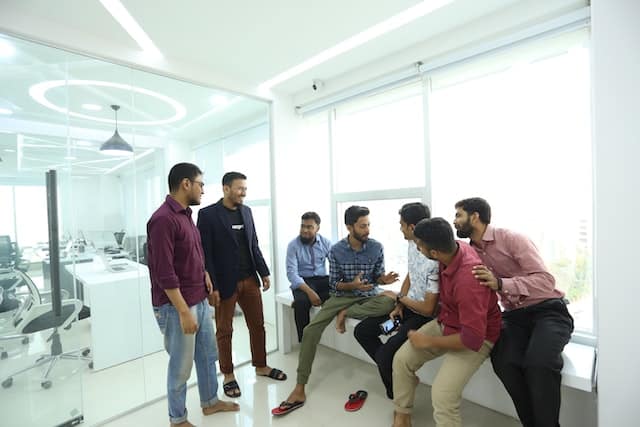 When Budget Becomes An Issue
Maintaining a large team has its own toll.  Increased operational cost is not good for any business that is operating in a very competitive market. So when the scenario was presented to the management of Themesgrove, they faced a huge dilemma.
They did not want to let go off their team members who they had invested in and prepared to keep the product up and running. They needed to cut down costs and were confused where to start. One team member, Nike,  suggested if they could look for a more affordable customer support tool. Since they were using Help Scout for customer support, the idea seemed worth exploring.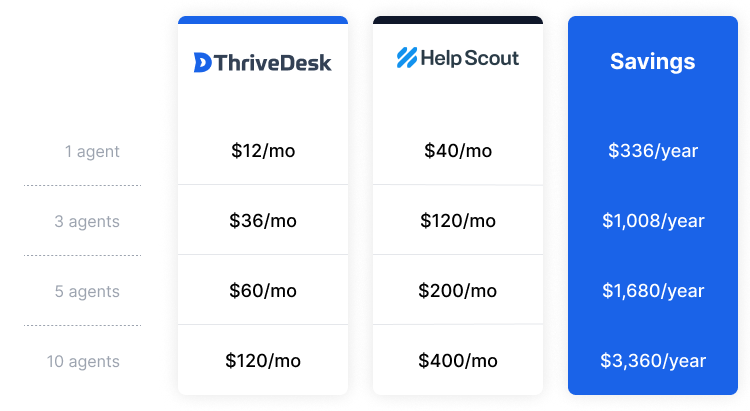 After doing some research, the team stumbled upon ThriveDesk. They found out that they could actually pay way less than they were back then and still ensure the same care for their customers without any difficulty if they switch to ThriveDesk. Moreover, the initial interaction with the ThriveDesk team gave them a warm and welcoming experience which was missing in the case of Help Scout. 
Many businesses live under the impression that only renowned companies offer premium services. This is not always the case. At some point, we were paying top dollar yet not all our support requirements were being met. After some digging, we found ThriveDesk. It has been a game changer for us since then.
Baby Steps Towards Everlasting Commitment
Themesgrove initially signed up for a trial and explored ins and outs of the support tool. To them, Help Scout had some drawbacks. For instance, the automatic workflows  don't always seem to work correctly in Help Scout. When you go to reassign you can only do one action at once and the ticket disappears from your view as soon as you select an option.
This was not the case with ThriveDesk. The workflows were working fine and the interface seemed very intuitive to them. What blew them away was the remarkable support they received during and after onboarding. With ThriveDesk's concierge migration service Themesgrove moved their data seamlessly without loosing anything.

ThriveDesk is a dedicated customer support platform built for growing teams to deliver best-in-class customer service. When you sign up, you get access to an entire suite of tools, all optimized specifically for customer support.
With conviction in heart, Themesgrove decided to go all in. ThriveDesk helped them reduce operational costs and deliver a better customer support experience than before.