If you are the owner of an online business, you may already know that customers want answers to their questions right away, and any doubts they have about their purchase can cause you to lose a sale. Did you know that, more than 67% of people who shop online don't finish their purchases?
Your customers expect that your support teams will help them quickly, easily, and in a way that is unique to them. All three of these criteria are met by live chat software. But this is a win not only for your internal and external customers, but also for your support agents who serve them.
When it comes to sales or customer service, 90% of customers say that getting an answer right away is very important. As we all know, customers are what make a business successful (customer is king, right?), so if you can't meet their needs, it will hurt your brand's reputation and make them less likely to buy from you again.
In this article, we will  discuss the reasons why live chat software is Important for your business. If you are confused about whether to get a live chat software or not, this article will definitely help you in this regard.
What is a live chat software?
Live chat is a way for your business to communicate with people who visit your website in real time. Chat en directo software lets you start conversations with first-time website visitors, talk to customers who come back, and help your current users.
Customer service representatives can help users with questions about products or how to use a website by using live chat software. Live chat gives your customers a more personalized experience, better interactions with your brand, a competitive edge, and a way to feel the pulse of your customers.
How does live chat software work?
Most live chat software work by embedding a small code into the selected sites, it is compatible with any website or mobile device. Your customers may see the live chat widget on your website after the chatbot has been deployed, while agents have access to the dashboard.
The following steps may be necessary to establish live chat on your website.
You must copy the live chat snippet code from the dashboard and put it within the HTML head> tags on your website.
Set the location of your chat widget.
If you want to implement live chat in your WordPress site as a WordPress plugin, you can install it directly from the plugin directory. Then, from the admin plugin dashboard, you will be able to control where your plugin will be visible. 
For Shopify store owners, you need to visit Shopify App Store and install it directly from there. After doing that, you will be able to control the app from the admin dashboard.
After integrating the chatbot, your visitors will be able to begin conversations with you. In the event that the support agent is unavailable, you may leave a message using a form. If the agent is online, you may confirm receipt of your message.
La mejor manera de ayudar a su cliente
Empiece en 5 minutos. Utilizado por más de 100 empresas de SaaS y comercio electrónico para hacer felices a sus clientes.

#9 Surprising benefits of live chat software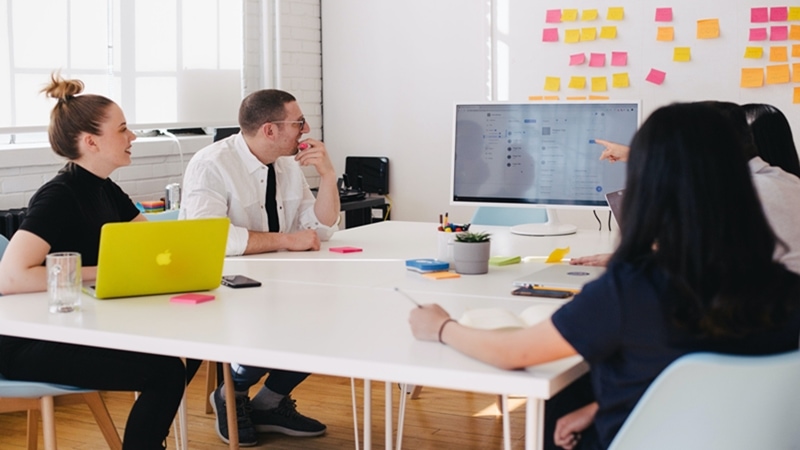 Live chat software can be used to provide 24/7 customer support, increase conversion rates, improve customer satisfaction, and reduce abandonment rates. Live chat software can also be used to track potential leads and identify their needs. The benefits of live chat software are vast and they continue to grow as the technology advances. The best thing about live chat is that it can be used on any website or mobile app with ease.
1. Instant Connection
The one thing you should never underestimate is the power of a real-time client interaction. There are essentially two categories of clients that utilize live chat and want assistance.
The first category consists of prospective purchasers, and the following are the most frequent instances in which prospective online customers utilize live chat:
Interested in learning more about product specifications?
Having difficulty locating a certain item on a particular website
Want to compare items?
These circumstances have a significant impact on purchasing choices. In fact, Live Chat sessions influenced the purchasing decisions of almost 38% of online shoppers.
The second set of live chat users consists of your existing clients.
The most prevalent reasons for using live chat are:
Interested in "Return policies"
To check their order's status
Want to report issues or propose service enhancements?
Live chat allows you to develop an immediate relationship with your present consumers and future product purchasers.
2. Ease of Access
Do you have customers from all over the world and work hard to give them great support? With live chat, people who visit your website can talk to salespeople and support staff right away.
You don't have to set up offices in all the major countries to offer support. Instead, you can use live chat on your website. Your customers only need access to the internet, which they already have if they buy online, and it costs them nothing.
When your visitors can easily contact you with any questions or problems they may have, they will have more faith in your company as a vendor and a source of helpful information and support.
3. Improved Customer Experience
Live chat makes it possible to solve customer problems before they become big problems. Customers can get proactive help in a matter of seconds by using the latest features of the live chat.
Live chat lets customers talk to an agent right away. You don't have to call a number and keep pressing buttons before you can talk to an agent.
It also lets people do more than one thing at once. This is one reason why more than 51% of customers like live chat. So even if customers have to wait for a short time, they can keep doing other things.
The wait time is almost nothing. No more waiting on hold for hours at a time; customer questions are answered quickly.
4. Faster Solution
With Live Chat, you can not only speed up the checkout process by answering questions about products right away, but you can also help existing members quickly and effectively with technical issues. If your customer service staff is well-trained, it can help you make more money and make customers happier in general.
Live chat has faster response times than almost every other way to talk to customer service, and by a lot. This means that one live chat agent can handle more than 60 customer tickets an hour. On the other hand, no customer questions have been answered in an hour through Twitter, Facebook, email, or the phone.
5. Unmatched support availability
Customer service is a difficult job, especially if you don't have a lot of money. This "luxury" is not available to everyone. Still, customers think it's important. This is where automation starts to work.
Today, your business only needs to be open during business hours. The rest can be taken care of by a chatbot that lets your customers help themselves.
A client can ask the chatbot for the information or article they need from the knowledge base. Customers like the chatbot feature, which is even better: ‍
21% of people think that chatbots are the easiest way to get in touch with a business. 
67% of people around the world have used a chatbot for customer service. 
One in five people would think about buying things from a chatbot. 
6. Increased conversion and sales
When a real person walks you through a purchase, it gives you more confidence, and people tend to stay on your site longer.
When buying something, a customer may have more than one question. With live chat, they will get the answer right away and can decide whether to buy based on that.
The average order value goes up when customers have a good time. In other words, live chat has a direct effect on your sales.
Multiple studies have shown that one of the benefits of live chat is that conversion rates go up by 20% or more. So, companies whose websites have live chat services see more sales than brands that don't have any live chat features.
7. Long-term relationships
Trust is an important part of business, and if a customer doesn't trust you, they won't give you their information, and they won't buy from you, either.
Over time, online chat builds trust and keeps customers coming back. Also, customers who chat before they buy tend to spend more money and are more likely to stick around.
Statistics show that happy, long-term customers are less likely to switch. Plus, they don't care as much about price. Experts say that customers don't care as much about how much they pay if they feel like they are being taken care of.
Without a live chat feature, it will be much harder to gain the trust of people who visit your website. You won't be able to get the benefits of building trust in the market because of this.
8. Cost Efficiency 
It's no secret that customer service can come with a lot of costs. In call centers with physical locations, a customer service rep would handle both phone calls and emails, but only one at a time.
One of the best things about live chat is that it lets you talk to many people at once. Most live chat agents can handle three or more chats at once, on average, if they have been trained well.
This feature of live chat, called "chat concurrency," saves companies a lot of money on staffing costs because it lets a few live chat agents serve the same number of customers as a large team of phone support employees.
9. Proactive Outreach
Apart from all the straightforward  benefits of a live chat software, its proactive outreach abilities make it even more powerful.
Visitors to your website can click the chat button at any time to get in touch with you. Better live chat systems let your agents do the same.
Modern live chat systems let agents not only receive chat requests but also start chats on their own. Live chat platforms have advanced tracking and monitoring tools that can let agents know when new visitors come to a website and give them useful information they can use to start a conversation.
Agents can send chat requests by hand or automatically based on rules that have already been set up. This kind of proactive chat can speed up the time it takes for visitors to find the information they need and could turn more browsers into buyers.
La mejor manera de ayudar a su cliente
Empiece en 5 minutos. Utilizado por más de 100 empresas de SaaS y comercio electrónico para hacer felices a sus clientes.

Features You Should Look For in a Live Chat Software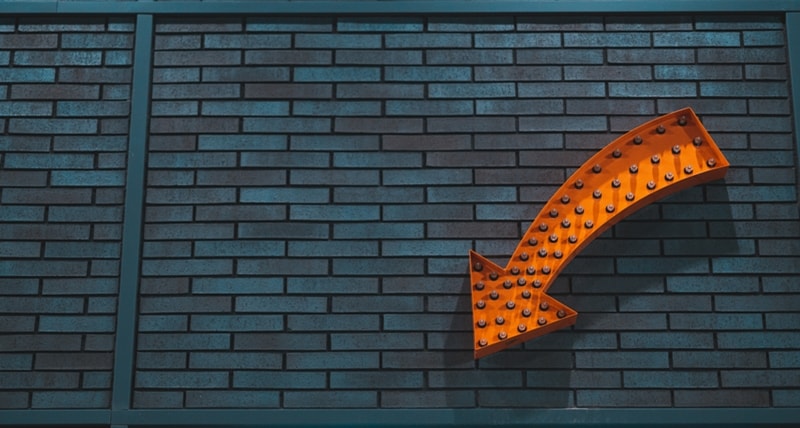 There are many features that you should look for in live chat software before you make your purchase.  Here are some of the key features every live chat software should have:
1. Live Messaging without any lag
Imagine one of your customers is in the checkout counter. She sees an additional charge added to her total price. She wants some clarification, and she wants it now, as she is in a hurry. So she knocks on the live chat but gets no reply from your support agent. On the other end, your support agent receives a message 5-10 minutes after the actual message was due and asks further information from the customer regarding her shopping cart. By that time, the customer has already left and moved to another site selling similar products. Online buyers have a very narrow attention span, and they are always in a hurry.
As a business owner, you do not want to be the website owner we just talked about. Therefore, you need a live chat software that delivers messages from one end to the other in an instant without any lag.
2. Personalized support
If your support agents can see all the relevant customer information from within their support dashboard, this prevents them from asking questions in the chat which customers may find annoying. Specially when a customer is in an urgent need (which is almost always), asking them question about their location, previous purchase history, current package/cart information will not only kill some extra time, many customers will identify their chat as a negative experience.
Personalized support keeps customers happy. They get a sense that the business remembers them and gives them priority. It boosts business sales and customer loyalty.
3. Fast answer from Doc/KB 
The integration of a live chat knowledge base significantly increases the productivity of your chat operator. The obvious advantage is that operators do not have to repeatedly answer the same question; all they have to do is direct the customer to the appropriate help article in the knowledge base.
Chat support agents also spend a significant amount of time at work searching for information in cluttered files, unorganized knowledge repositories, and asking for assistance from coworkers.
A well-documented and well-organized knowledge base integration makes all of the knowledge that lives in those spaces accessible and searchable to all support agents. A robust knowledge repository can free up an entire workday for all of your employees.
4. Self-serve help articles
Self-service materials are the most scalable type of assistance you can provide to customers through your website. A well-written article can assist thousands of potential customers at the same time. A feat that no support agent has ever accomplished.
Not all problems can be solved by providing a customer with a help video or a support article. Having these materials ready and available, on the other hand, is a good first step.
It's similar to using a map and a compass to find your way instead of hiring a guide to show you the way. Some customers prefer to navigate the road themselves, while others prefer to hire a guide. You must be prepared to provide appropriate assistance to both types of customers.
5. Emojis; Off course 🙂
Text-based communication eliminates social cues such as body language, facial expressions, and vocal inflections, which can result in messages getting lost in translation. This is especially common in live chat, where the emphasis on quick response time can result in choppy sentence structure and sloppy grammar. As a result, support agents may appear rude or unprofessional unintentionally.
A well-placed emoji can completely alter the tone of a conversation. Emojis create a level of familiarity that can help to add a human touch to otherwise tone-less communications.
6. Integrations
A website live chat service that will help your business to run effectively must have integration features. It must enable you to connect to third-party tools. It should be easy to integrate with CRMs, social media networks, etc. The more integration your live chat software offers, the better for your business.
This is especially true if you can integrate your live chat with a CRM tool. It will help you know more about your customer's chat history and be able to update them accordingly for future reference. 
7. File Upload
A website live chat service that will assist your business in running smoothly must include integration features. It should be able to connect to third-party tools. It should be simple to integrate with CRMs, social media networks, and other systems. The more integration your live chat software provides, the better it is for your company.
This is especially true if your live chat can be integrated with a CRM tool. It will allow you to learn more about your customers' chat histories and update them as needed for future reference.
8. Teammate Routing
When you use an effective website live chat service, you can create team members and invite them to join the live chat service as needed. This feature allows you to notify and assign incoming chat conversations to the appropriate team.
The truth is that some specialized questions can only be answered by a professional. For example, if the incoming conversation is about technical issues with your website, assign it to a team member in the technical department who can effectively respond to the inquiry.
9. Powerful Reporting
Reports and analytics can help you use live chat to provide the best possible user experience on your website. Use a live chat solution that includes an analytics tool to see where the person is speaking to you from on the website.
If they're on a pricing page, for example, they're likely to want to speak with someone from the sales team. Wouldn't it be great if the live chat tool automatically assigned that person to one of your sales reps?
Furthermore, you should be able to see which of your agents is the most efficient, who has the highest customer satisfaction rating, and which agents need some training to improve their support skills at any given time.
La mejor manera de ayudar a su cliente
Empiece en 5 minutos. Utilizado por más de 100 empresas de SaaS y comercio electrónico para hacer felices a sus clientes.

Should you really get a live chat software for your business?
Nearly 50% of customers say that having a live chat agent answer their query in the middle of purchase is an important feature that a business can offer. 
44% of customer service leaders across the world said live chat and messaging were critical for them to maintain service levels through the pandemic. 
We hope you see the connection here between having a live chat agent and maintaining service levels that lead to customer satisfaction.
If you want the ability to offer great customer support by providing quick solutions to their queries, live chat can make a huge difference for your business in this case. With live chat installed in your website, conversion rates improve, and you get to make more money than before. 
This happens because of increased customer satisfaction and improved visitor retention. Live chat solutions also don't cost much compared to a traditional customer support center.
For startups and midsize businesses, live chat can take the burden of handling customer queries off your shoulder. Almost all the live chat software offer detailed reports of overall chat experience, which can be later used to generate business insights. 
Lat but not the least, customers will start to trust your company more, which ultimately adds to repetitive buying and excellent brand reputation.
Palabras finales
Live chat enables customers to get answers to their questions right away. Currently, this is one of the most effective ways businesses are making the customer experience more interesting and enjoyable. It's an undeniably good way to get in touch with your customers. But most of the time, communication doesn't end when a chat does. It's usually the first time a potential customer talks to the business.
Customer engagement is an important part of the customer journey for every business. The best way to make customers happier is to help them right away when they need it most through live chat support. So, live chat is one of the most important ways for online businesses to communicate and is of the utmost importance.
When it comes to getting the word out about your goods or services, your customers are your best bet. And if you give them good support, they may become evangelists who help you get more customers.